Eukanuba: Lean Muscles For Healthy Mobility
Animal-based proteins are clinically proven to help promote strong, lean muscles1
The ability to move around freely means quality of life and is a sign of good health.
Nutrition plays a key role in maintaining a lean body mass to ensure a dog stays in good shape and enjoys an active life.

Did You Know?
Extraordinarily 40-57% of a dog's body mass is muscle.2 Eukanuba formulas contain nutrients such as animal protein for lean muscle and L-carnitine for healthy weight.
Eukanuba ingredients – clinically proven to promote strong lean muscle
Animal-based proteins have been clinically proven to promote strong, lean muscles1
Animal-based proteins like those in Eukanuba contain a more complete amino acid profile3
Weight control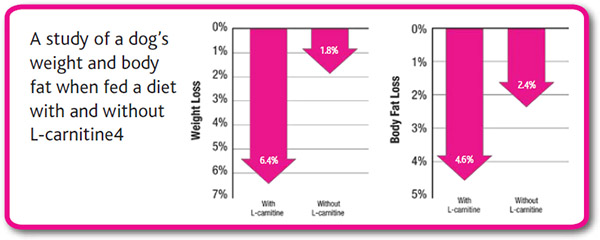 Clinically proven performance
Eukanuba uses high quality animal based proteins in our diets which maintain muscle mass and achieve optimal health.
L-carnitine, a natural fat burner – clinically proven to help burn fat.4
Eukanuba formulas provide 100% complete and balanced premium nutrition, which fed in conjunction with regular exercise encourages good






References:
1   Davenport, G, S. Gaasch, M.G. Hayek and K.A. Cummins. 2001. Effect of dietary protein on body composition and metabolic responses of geriatric and young-adult
dogs. J. Vet. Intern. Med. 15:306
2   Meyer H, Zentek J. Ernährung des Hundes. Grundlagen – Fütterung – Diätetik. Chapter 2, Der Hund in Zahlen, page 4. Parey, 2005
3   Nutrients Requirements of Dogs and Cats; Animal Nutrition Series. National Research Council of the Nation Academies. 2006
4   Sunvold GD, et al. Carnitine supplementation promotes weight loss and decreased adiposity in the canine, in Proceedings. XXIII Annual Congress of the WSAVA, Buenos Aires, Argentina, 1998; 746










Facebook Comments