Making Decisions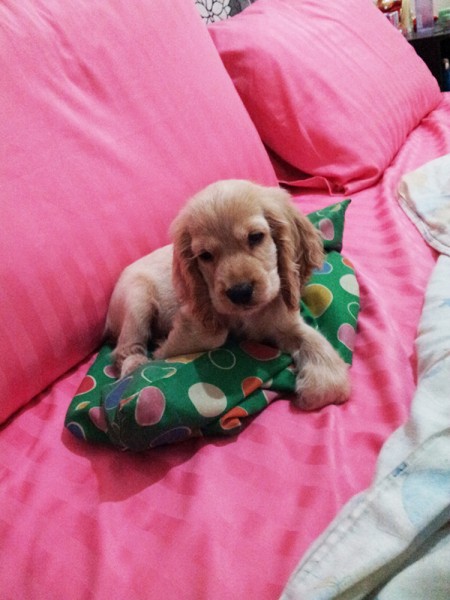 I am writing this with Butter sleeping like a dead log on my feet. Looking back on the last two weeks made me think of the mixed feelings I had before and after having her in my life. Firstly, I would like to share the real reasons for finally getting Butter, my few months old American Cocker Spaniel; into my life.
A few months back, my precious Sparky Boy died due to skin problem. After having him at home for 9 years, the pain of losing him forever was unbearable. At the same time, I have felt remorse and guilty for not personally responsible taking care of him. After 3 years of being there with him, I left Sparky for Kuala Lumpur when my journey for college began. I can still remember his excitement every time I greet him during holidays. That was how he had lived his remaining 6 years of life; waiting eagerly for my holidays so that we can spend some time together. I was not able to be with him when he passed on. I was late for a few hours. This incident has opened my eyes to the pain that I have possibly and unintentionally inflicted on Sparky Boy. From this, I learnt that if I would want to keep a puppy, I should be responsible for all its' life; from the day it steps into my life to the day we part forever. Keeping another puppy had never been a serious thought when Sparky Boy was still alive because I feel unfair to him.
Now that he has passed on, I decided to find a puppy; perhaps to love or to fill the emptiness of my heart. So, I began looking for a suitable puppy for myself. This time, I will keep it with me. However, the guilt and remorse still haunts me every time I think about Sparky Boy. Keeping another puppy just a few months after his death makes me feel unfaithful. There was one article that I have read that changed my mentality.
Remember the story about an old man giving his portion of bread to a dog?
Yes; because of this story, I realized that there is nothing wrong to be able to love others. Giving them a chance to be love and have a home.
That was when I made my decision.
Happy thoughts were always looking for me before I sleep. I will think about the fun, the delight and the envious looks on peoples' faces seeing Butter.
Then, the day finally came. Butter was finally here, all the way from Penang.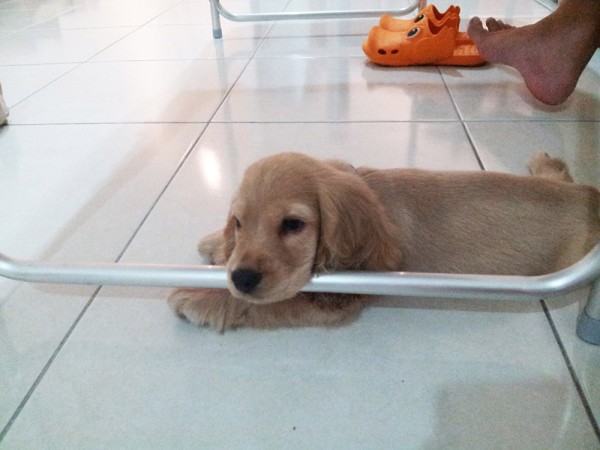 The first two days of having her at home were easy. She was quiet and submissive. However, when days passed, I realised my dreams turning into nightmares. Potty training here was hell. I had to use at least half an hour of my day to mop the floor and wash the mats where she peed and her favourite location to poo was in the living room. Restlessness had caused her to begin barking and biting. The thoughts of fun, delight and envious looks were turning into negative comments. I pictured my family disapproving my decision, friends commenting my bad decision and worst, myself regretting.
Due to this, I was beginning to become impatient and stressful. I began to shout at Butter. Less nice tones can be heard from me calling Butter. She began to ignore me calling for her, preferring to chew on her toys somewhere far from me. I had even sent her for boarding just so that I can have some relaxed and personal time for myself. However, that was when I realised how much I was actually missing her. At that time, the things that I hate about her never crossed my mind. All that while, I was thinking how happy we were sitting or running about together. These train of thoughts made me realised how much my anger and negative thoughts have been hurting our relationship.
From then onwards, I became more diligent in looking for solutions on puppy trainings to saviour me and Butter's relationship. I understand that when owners train their puppies / dog, they are also involved in the learning process. They should learn to control their feelings and patience as training is a continuous process.
I have tried to follow these tips every time I teach Butter some new commands and I find them really helpful. I am beginning to be able to control my feelings with her around because I know the fact that she is looking up to me. I should lead her.
It has been days since I adopted my new strategies and I am seeing improvement in Butter's behaviour, and more importantly in our relationship.
I want to share this story to all owners; potential, new or long-time. I am human, and stressful environment moulds my thoughts. I have experienced so much stress that I was on the verge of giving Butter away; and discouraging words or so-called "comments and advices" from friends are the most influential drives. So, do not be worried if you are experiencing these issues. I feel that we are human and that is normal. We just have not realised the deep bond and love we are actually habouring for them. However, I am not agreeing on you acting on impulse based on your stress and abandoning your pets. I would just like to say; learn to ignore these "comments".
p/s: I have never realised it, but I totally hate the sarcastic "your pet is cute but make sure you won't abandon it after some time" and "keeping a dog is very time consuming and require great responsibility so I hope you can" sentences. These words and sarcasms were playing in my mind, like mocking me and driving me towards insanity during my hard times.
If you have thought deeply on keeping your pet then that was probably the decision that you have always wanted. Keeping Butter might have greatly reduced my freedom but we are slowly accommodating each other. Give yourselves some time. In the meantime, do not think that only your pet should do the learning in the process of training; you have to as well.
For those who are so discouraged with the relationships with your pets, do talk to the correct people because their proper encouragement will bring you through rough times. Get professional tips; they are easily available online. I sincerely hope that you are trying to mend your relationships with your pets, like me and Butter are trying hard to and get through your hard times. No sarcasm here!!
Good Luck to all of you.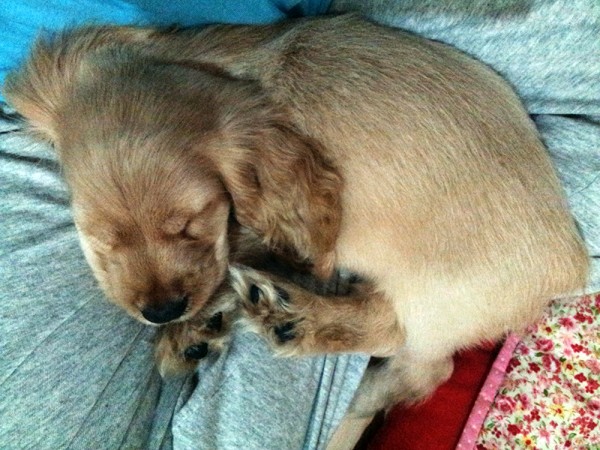 Facebook Comments