'millie' Labrador Came With Her Support Buddy 'Ell..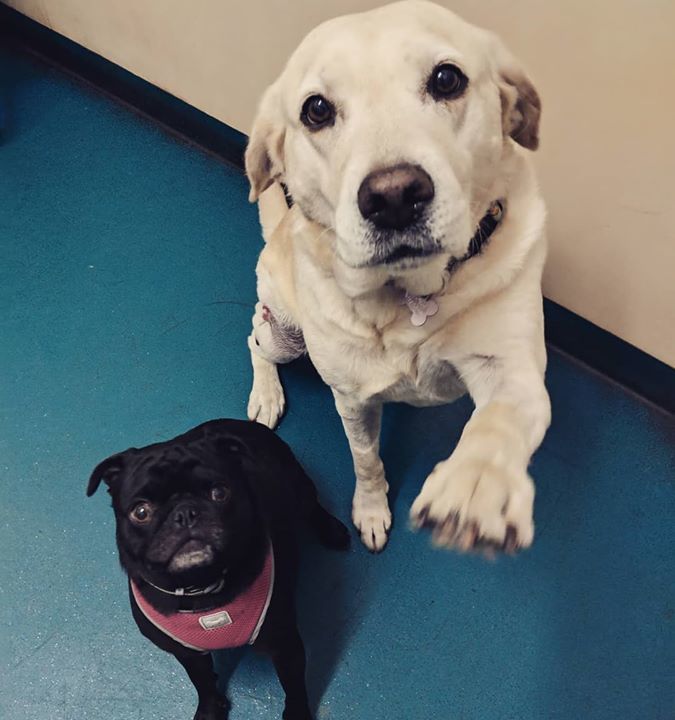 'Millie' (labrador) came with her support buddy 'Ellie' (pug) for a post operative check. She required massive surgery (skin flap) to resect a mast cell tumour on her right backleg. Her sister Ellie has been attacking that lump and another one on Millie for months and it seems like she was alerting everyone of the nasty growth which was very subtle lesion that felt like scar tissue. Beautiful girls and incredible story. Have you got any similar experiences with your fur kids? 💜💜💜 #labradorretriever #labrador #geriatriccanine #pug #caninemastcelltumor

Source: https://www.facebook.com/rayyathevet/photos/a.14512182556852..
Facebook Comments