So Far, We Havent Received Any Contributions On Th..
So far, we haven't received any contributions on this extra 10k for the workmanship. Please help, we desperately need this fund as we need to pay the contractor very soon because they are finishing the work soon. We are sorry about this setback. Would really appreciate your kindness. Thanks so much in advance.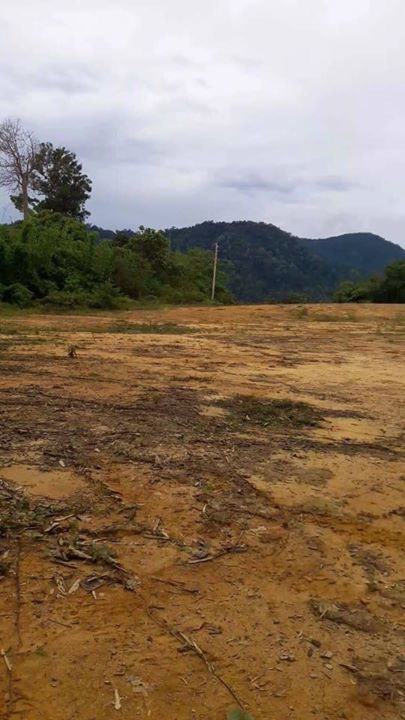 We are very proud to announce that work has started on our TNRM Sanctuary at Janda Baik last Sunday ( 7/4/2019 ). Heartfelt gratitude to all kind donors who have contributed to the material costs for the perimeter fencing the whole 6 acres land and 1 acre within the 6 for cat enclosure. Material costs Rm31k and workmanship which was supposedly Rm60k. We had a setback. We are so sorry to announce that 2 days after the workers started work, they realised the amount of work was more than they could chew. They demanded for more pay. About 3 months before this, we took a contractor friend of our volunteer, Annika to view the land, he quoted us about rm120k and he advised us to use this contractor who offered us Rm60k. They demanded Rm30k more. Without a doubt, we said no. After much negotiation, they had to settle with another 10k. We feel bad telling you we need another 10k to cover the workmanship cost but we had no other choice but to call out to you to contribute to the 10k. We still have a lot of other bills to ask for donations such as for a container, generator set , water pump and hose etc which we will post for donation later. Please help us with the extra 10k for workmanship. If you can contribute, please comment or pm us. Thanks so much in advance.
Account name : TRAP NEUTER RELEASE MANAGE SOCIETY OF KUALA LUMPUR AND
MAYBANK Account Number
512558325774
Swift Code : MBBEMYKL
Thank you so much

Source: https://www.facebook.com/403709439694040/photos/a.5349468665..
Facebook Comments