Here Comes Some Exciting News. We Will Be Having A..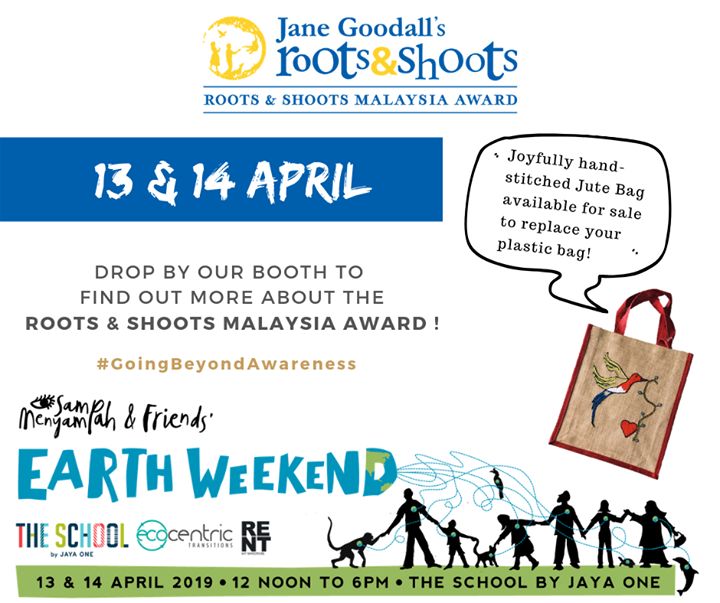 Here comes some EXCITING NEWS !
We will be having a booth this weekend on the 13th and 14th of April @ The School, Jaya One in conjunction with Sampah,Menyampah and Friends' EARTH Weekend ! Come visit us at our booth and say Hi 👋!
If you have any questions about the Award, feel free to ask us in person, we don't bite !
Be sure to check out all the interesting program schedule by Sampah,Menyampah and Friends' EARTH Weekend! From sharing, sampling and experience sustainable living, to fashion 👗and plastic pollution awareness campaign! 🌏
We hope to see you there ☺
P/S:
1. It's a BYO Weekend: No disposables will be provided during the event, please bring your own bag, bottle, cutlery, plate and mug to the event. Be the Zero Waste Hero! 🦸‍♂️🦸‍♀️
2. No Trash Bin: This is a Zero Waste Event, thus no trash bins will be placed at the event.
#RootsAndShootsMalaysiaAward #GoingBeyondAwareness
#RootsAndShootsMalaysia #JaneGoodall #ZeroWaste #ZeroWasteHero

Source: https://www.facebook.com/rootsandshootsmy/photos/a.936424316..
Facebook Comments