Tomorrow Mbsp Will Open Their Dog Pound For These ..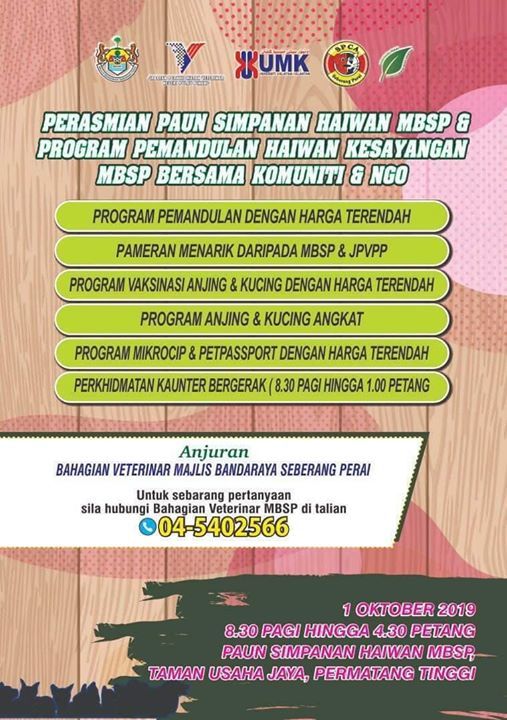 Tomorrow MBSP will open their Dog Pound for these events – cheap neutering and vaccination (for cats and dogs). The animals caught also will be open to public for adoption.
Please save lives by adopt them and please spay your pets.
Help to spread the words.

Source: https://www.facebook.com/MDDB.Northern/photos/a.585125154859..
Facebook Comments