Many Of Us Are Concerned About The Impact Of The C..
Many of us are concerned about the impact of the coronavirus disease COVID-19 on our everyday lives, and that includes on our pets.
Here's some basic advice, though please consult with your vet if you have any concerns or questions about your pet, and always listen to the advice of health authorities.
🐾 Make sure you have enough supplies for yourself and your pet – including food and any medications during this Restriction Movement Order period.
🐾 Keep your pets with you within your compound. If you have dogs or other animals that need exercising outdoors, try exhausting their energy by playing with them within your compound.
🐾If you're concerned about your pet's health while you are doing your self-isolating, don't break your quarantine. Ring your vet to ask for advice. They will be able to work with you to ensure your pet receives the care they need while keeping themselves and their staff safe from COVID-19 infection.
🐾There is currently no evidence that companion animals can contract and spread CoVid-19. Rest assured, there is no need to be concerned about having contact with companion animals as a result of this outbreak. So be sure to continue to give your pets lots of love and affection during RMO period.
We wish everyone the best in these trying times and hope your pets can help bring you comfort, as you can for them too.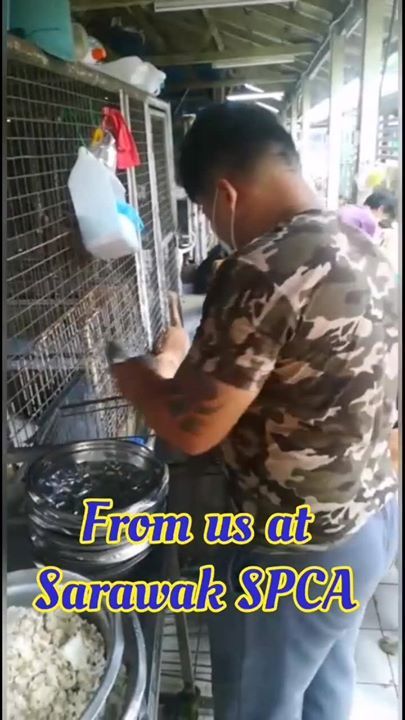 Source: https://www.facebook.com/SarawakSPCA/videos/524592024912437/
Facebook Comments