Click To Read Barcero's Story.
Barcero our 🌟Dog of of the Week 🌟 is an example of how patience creates exquisite friendships. ⁠He went from shy and terrified to the 'Happiest dog in the Run' as voted by Soi Dog's vets. Barcero came in with a leg wound so deep you could see the bone. The wound was dangerously infected and needed to be amputated.
Apart from the Vet Team, Barcero's remarkable transformation would not have been possible without Soi Dog's Behavior Team. Over time, this traumatised boy gained confidence and learned how to trust people again.
Now he's a friendly and playful dog, with a slight hesitation towards new people at first, but he is getting better with each passing day.
He is waiting for someone like you to make him the happiest dog in a loving home. Let Barcero brighten your world here: https://links.soidog.org/Read-Barcero-Story-Today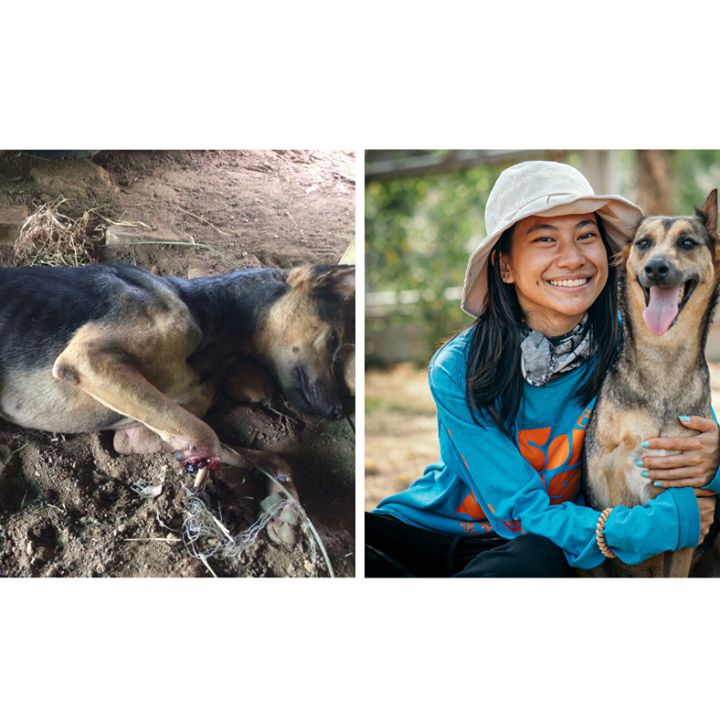 Thank you for giving serious thought to saving the life of an animal in need. Here you will find more information on the process and costs involved.

Source: https://links.soidog.org/Read-Barcero-Story-Today
Facebook Comments