Earlier This Month, Dr. Tuntikorn Rungpattana, Soi..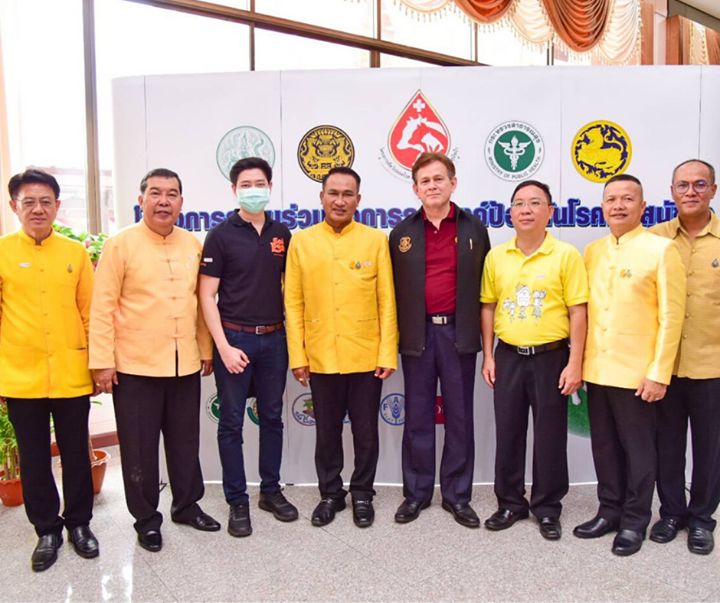 Earlier this month, Dr. Tuntikorn Rungpattana, Soi Dog Foundation's Bangkok Director of Animal Welfare, and Mr. Prapat Photosuthon, Deputy Minister of Agriculture kicked off the rabies vaccination campaign in Samut Prakan Province, south of Bangkok, Thailand, which the Department of Livestock Development and related agencies jointly organized in honour of HRH Professor Dr. HRH Princess Chulabhorn Mahidol's 'Disease-free Animals, Save Humans from Rabies' national Project.
The event contributed to promoting the mass vaccination and management of dogs and enhanced awareness of rabies. The campaign focused on providing (free of charge) services on vaccination, surgeries, sterilisation, and medical care. Soi Dog Foundation's mobile clinic team contributed in sterilising a total of 60 dogs.
For more information on Soi Dog's Spay, Neuter and Vaccination (CNVR) Programme, click here: https://links.soidog.org/Read-more-on-CNVR-Programme

Source: https://www.facebook.com/SoiDogPageInEnglish/photos/a.137025..
Facebook Comments