Eng Version Below. Stay At Home. / Sit Hand ,. Thi..
(eng version below)
笑死 😂😂😂😂 这肥仔太可爱了啦! 😝
👩🏻 : 『来,我们握个手』
🐶 : 『我不要! 我拒绝!』 (很坚定)
🐶 : 『好啦给你、给你啦,开心了吗』 (不甘愿)
⚠️ 注意 ⚠️
疫情期间请不要握手,但可以握毛毛们的手 😂 勤洗手、保持社交距离、Stay at home
/ 园区里有不少成年犬都会基本的 Sit 和 Hand 指令, 希望更多人看到成年犬的可爱乖巧,选择把它们带回家 ~ 领养、结扎、不弃养!
………………………………………
This is so hilarious … 😂😂😂😂 This fat boy is way too cute! 😝
👩🏻: "Come doggie, let's shake hands."
🐶: "Nooooooo i don't want."
🐶: "Okay okay! Here you are i give you my hand, are you happy now?" (so reluctant)
⚠️ CAUTION ⚠️
Don't shake hands during Covid-19 pandemic, but you can shake hands with the furkids 😂
Wash your hands frequently, maintain social distancing, stay at home.
/ Many adult dogs in our shelter understand the basic command of "Sit" and "Hand". We hope more people can see the cuteness and beautiful side of adult dogs, and choose to give them a home. ADOPT, NEUTER, NEVER ABANDON.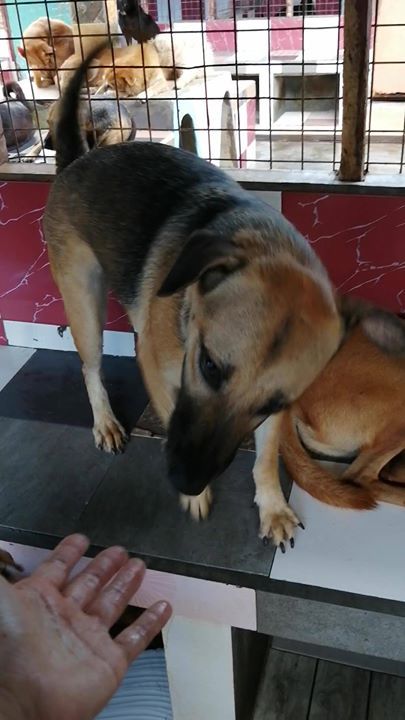 Source: https://www.facebook.com/hopejb/videos/2567937086866710/
Facebook Comments