Shop Soi Dog's Face Masks Online Today.
Still unsure whether you should be wearing a non-surgical face mask during your daily exercise or trip to the shops? New government advice in many countries have stated that people should "aim to wear a face-covering in enclosed spaces where social distancing is not always possible and they come into contact with others that they do not normally meet."
Do your part in your community while showing your support for Soi Dog Foundation. Remember, ALL of the proceeds from your purchase will go to helping the dogs & cats of Asia & fighting the barbaric dog meat trade.
These little beauties will be in stock by June 1st but if you'd like to pop them into your basket NOW at https://links.soidog.org/shop-soidog-online-merchstore, we will reserve yours & email you just as soon as they're on their way to you.
Here is the spec but more details are already on the website: – Manufactured in the UK 🇬🇧 100% Vegan Polyester fabric. Double layered 240gsm fabric, with an integrated pocket to insert a filter, our Professional face mask comes with an in-built nose bridge, elasticated fastenings, and contoured shape for the most comfortable fit possible. Reusable and machine washable.
Disclaimer: This product is non-medical and does not replace N95 or other medical grade masks.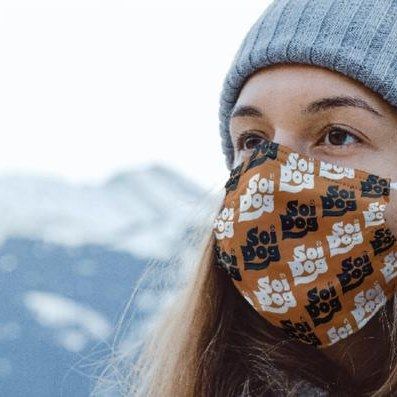 MADE IN THE UK Do your part to stop the spread of COVID-19 in your community and show your support for Soi Dog Foundation with this stylish non-medical face mask. With comfort in mind this high-performance reusable mask has been custom-designed with 100% proceeds from sales going to support Soi Dog….

Source: https://links.soidog.org/shop-soidog-online-merchstore
Facebook Comments