Give Voice To The Voiceless.
The move this week by Wuhan authorities to officially ban the consumption of all wild animals in the city is a huge step forward and has been welcomed worldwide. https://www.independent.co.uk/news/wuhan-china-coronavirus-ban-wild-animals-eating-wildlife-trade-markets-a9524606.html
With almost all hunting banned and cash incentives offered for farmers to cease breeding exotic animals, authorities are pitching Wuhan as a "wildlife sanctuary". However, if the city truly wants to become a sanctuary for animals, it must move to protect dogs and cats too.
Dog and cat meat stalls are all too common at wet markets across China, the same markets that trade in exotic wildlife. And although the country now recognises dogs and cats as companion animals and not livestock, this has yet to be enshrined in law. It is vital that dogs and cats are protected by law and that the law is strictly enforced without exception.
We are pushing for the same protection in Vietnam as dogs and cats were similarly omitted from the country's draft directive to ban the trade and consumption of wild animals. As part of our campaign in the Vietnamese capital Hanoi, we are asking Formula 1 to use their influence to push for an end to the dog meat trade.
Help us seize the opportunity to put an end to this barbaric trade by signing and sharing our letter to Formula 1 CEO Chase Carey now. https://links.soidog.org/help-the-voiceless-DMT-dogs
Thank you.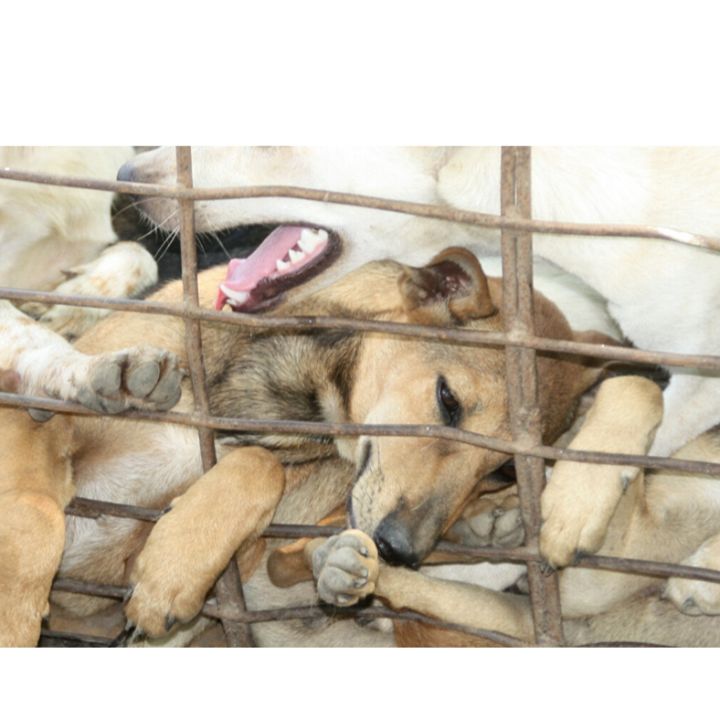 Please take 30 seconds to sign the letter insisting Formula 1 organisers use their influence to push for an end to Vietnam's dog meat trade.

Source: https://links.soidog.org/help-the-voiceless-DMT-dogs
Facebook Comments