Spca Clinic Emergency C-Section Rescue Attempt. On..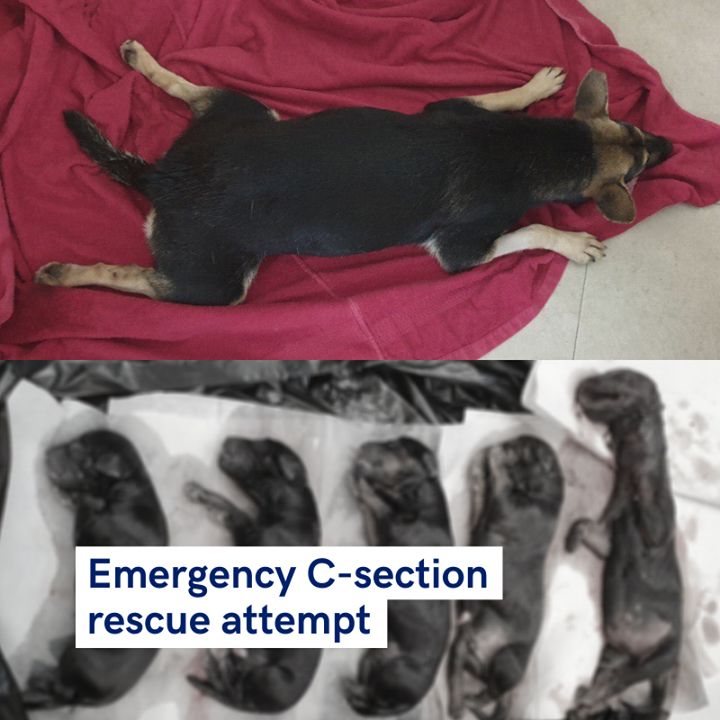 SPCA CLINIC: EMERGENCY C-SECTION RESCUE ATTEMPT
On Monday, a community dog was brought in due to difficulty giving birth for at least 12 to 24 hours. A stillborn was stuck in her pelvic canal.
During surgery, we found a total of 5 stillborns. One stillborn that was stuck was physically deformed. All 5 were observed to be too big for the mummy dog. The excessive strain from labour tore the uterus and foetal contents started to leak out. The stillborns were immediately extracted via C-section and the foetal contents were flushed out from the patient.
After the surgery, we let mummy dog rest. But with a heavy heart, we found that she succumbed to the ordeal that night and passed away. This tragic incident is another reason why we run the Trap-Neuter-Release-Manage (TNRM) programme, funded by NParks, that aims to sterilise at least 70% of community dogs within five years, to humanely control their population.
Pregnancy complications are a real risk and can sometimes lead to fatal outcomes. There are many other street animals who need us. Every dollar you donate via bit.ly/GIVINGSPCA gives another animal a fighting chance.

Source: https://www.facebook.com/spcasingapore/photos/a.283797778154..
Facebook Comments