Maepetch A.k.a. 'Mama Bear'
As part of Soi Dog's #nopawleftbehind month, this week we are featuring the 'Mae' family, a family of rescue dogs that came in together. Up first, is Maepetch a.k.a 'Mama Bear.' She was rescued along with three of her daughters. Her name directly translates to 'diamond mother' in Thai. Diamond seemed fitting for a strong, precious, and resilient beauty like her.
Maepetch most likely gave birth when she was only six months' old. While struggling to care for her puppies, somehow this family of dogs all contracted an infection in their eyes, causing varying degrees of blindness.
Maepetch was found to have hypermature cataracts which caused her to go completely blind. The vets think that there is a possibility her vision may return, but they can't be sure. In the meantime, our sweet 'Mama Bear' continues to learn how to adapt to her surroundings as best as she can.
Everyone at the shelter is smitten by this adorable cross-eyed girl. She's incredibly bright and easy to love. Although she will need guidance navigating her way around, the support of a canine companion can help her manage her blindness somewhat. She can be shy around new people and dogs at first, but with patience and training, she will shine bright like a diamond!
Click here to enquire about Maepetch: https://links.soidog.org/adopt-maepetch-soidog-rescue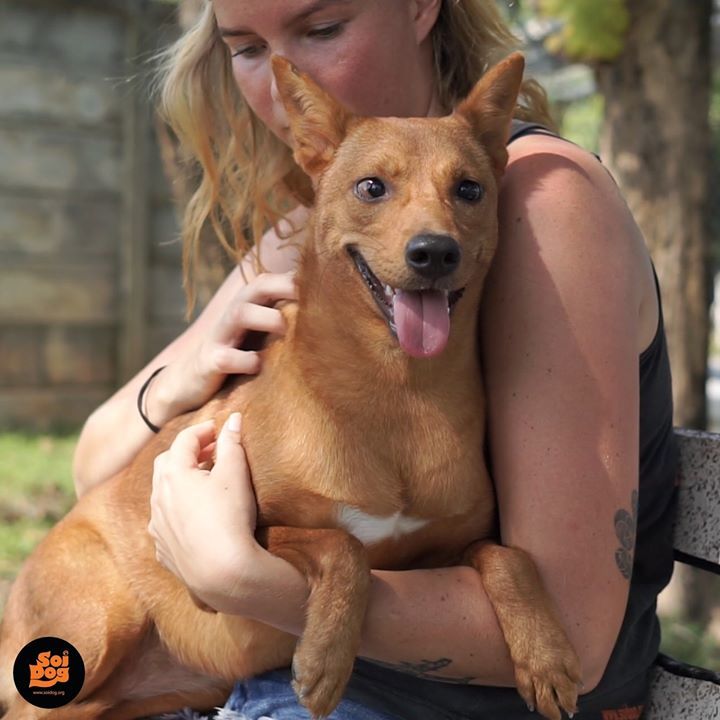 Source: https://www.facebook.com/SoiDogPageInEnglish/videos/78456540..
Facebook Comments