Meet Kelsy, Queen Of The Zoomies!
Hi there. I'm Kelsy, and I've heard we'd make a great team. (This must be true because my big, curious ears never fail me!) https://links.soidog.org/adopt-kelsy-soidog-rescue
Let me tell you a bit about my life so far. Soi Dog found me at the local government pound when I was only a few months old. Weak and vulnerable, they feared I might have caught a virus from some of the other puppies, so they took me into the safety of the shelter. Luckily, my tests came back negative, but they decided to keep me here anyway so I could have the best chance at life.
The only thing the vets did diagnose me with was a serious case of the zoomies! That's a medical term, right? It's when us dogs get an uncontrollable burst of energy and zoom around like there's no tomorrow. I used to be painfully shy, but I've recently discovered a new lease of life, and running around in a blur of fur is my way of expressing it.
Don't let my energy levels put you off though. I'm just as happy doing my doggie workouts as I am cuddling up next to you on a quiet evening. After all, what goes up must come down.
I've really come out of my shell recently, but what's the use of being the best version of myself here in the shelter? I want to bring all of this love and life into a home and to a family of my own. Can you help me?
https://links.soidog.org/adopt-kelsy-soidog-rescue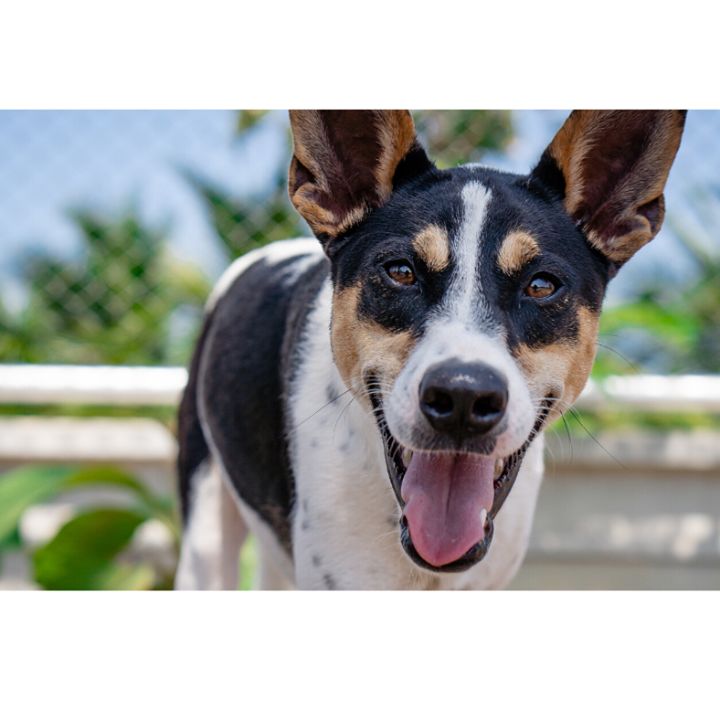 Thank you for giving serious thought to saving the life of an animal in need. Here you will find more information on the process and costs involved.

Source: https://links.soidog.org/adopt-kelsy-soidog-rescue
Facebook Comments