Please Sign To Help Get Dog Meat Off The Menu In Vietnam!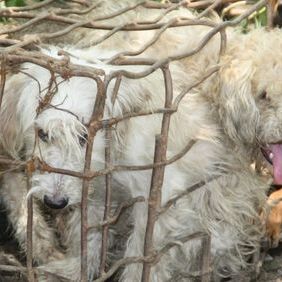 💪 Let's get dog and cat meat off the menu in Vietnam. Sign our letter today!
It is a truly cruel, barbaric and outdated practice. Animals spend days crushed together in cages before they are tortured – often skinned or boiled alive. Please, sign our letter urging the Vietnamese government to ban this trade.
Please, act now and help stop this horror.
https://links.soidog.org/no-dog-meat

Source: https://links.soidog.org/no-dog-meat
Facebook Comments