An Accident Left Him In Shock. Joonny Was Hit By A..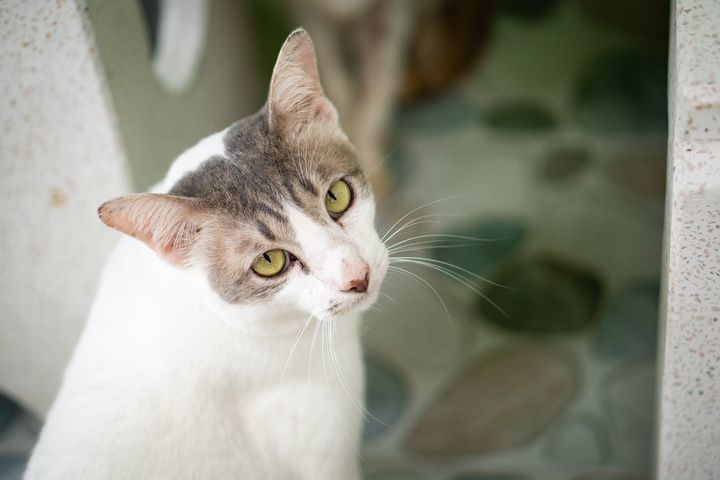 An accident left him in shock.
Joonny was hit by a fast moving vehicle and as his adrenaline kicked in, he managed to dart into hiding in a nearby office. With blood coming out of his nose and mouth, Jonny was in shock, and for hours he refused to move from he was, in a stranger's office.
Read more about Joonny our 🌟Cat of the Week🌟 here: https://www.soidog.org/adopt/joonny-2256
Our rescue officers were called by the staff, after they checked with the neighbours if anyone recognised who this mysterious cat was. Sadly, no one came to claim Joonny as theirs.😢
When we first laid eyes on Joonny, he was terrified and was finding it difficult to breath that he needed to be nebulised.
With no visible signs of any severe injuries except for a wound on his elbow, Joony also had X-rays and an ultrasound scan to make sure he had no internal damages. The good news was that, Joonny had miraculously escaped a terrifying accident with no long lasting physical damage.
Sad news though was that the accident probably shocked him so much, he withdrew and was emotionally scarred.
As weeks went by however, Joonny became less and less shy, as he experienced positive interactions with the vets and the carers. Slowly we started to see glimpses of his sweet personality. And Joonny has come so far, he is ready to find a home of his own.😻
Please read more about this beautiful boy here: https://www.soidog.org/adopt/joonny-2256
He is still timid and unsure around strangers and will need a calm and laid back home, with a kind and patient family who will give him time to earn their trust.
Joonny would also do best in a multi-cat home, because he somehow enjoys the company of other cats.
He's gone through so much and has waited so long. Please help us find Joonny a home where he can finally feel safe and feel loved unconditionally.

Source: https://www.facebook.com/SoiDogPageInEnglish/photos/a.137025..
Facebook Comments