Puppy Training Webinar
PUPPY TRAINING WEBINAR
Our puppy training webinar by Dr Chow (@dogtor.chow) is now up! Youtube: https://www.youtube.com/watch?v=Zh-YelDo4mU
Some points raised:
#1 Think outside the food bowl! Instead of having your dog finish his meal in 5mins, and spending hours waiting for his next meal, try giving food through interactive activities.

#2 By 12 weeks of age, puppies should be socialised with children, strangers, dogs, and other animals. 

#3 Don't let puppies bite your clothes.
#4 Provide treats of different value. For more challenging activities, up the value of the treat.

#5 Don't scold your dog for barking/growling. They only want your attention.

———
🐾 View the webinar for >1hr of tips/Q&As.
#TeachWithKindness #ChooseForceFree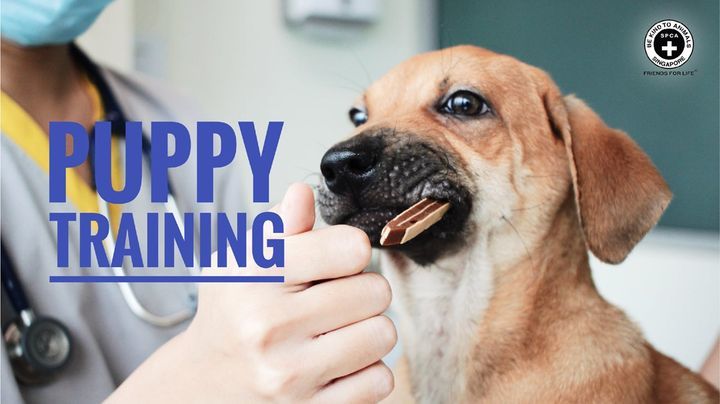 Source: https://www.facebook.com/spcasingapore/videos/30268069458216..
Facebook Comments