Whatsapp 017-6181830 To Enquire If. 1. You Like Yo..
WhatsApp 017-6181840 to enquire if:
1. You like your toilet paper artistically unrolled for you everyday.
2. You appreciate the humility of artists that wish their art remain anonymous.
3. You like being woken up at 4 am to play by one pawing your shoulder while another nibbles your toes.
4. You believe cats dashing around at astonishing speed through your home is just the thing to brighten up the EMCO.
5. You aren't fazed by cats that are hissy until you earn their trust.
6. You can see how these two bonded brothers must never be separated and need to be adopted together, and cherished forever.
Mika (blondie) and Boba (tuxedo) are 1 year old, vaccinated, healthy, neutered and absolutely awesome (and perhaps, a bit naughty).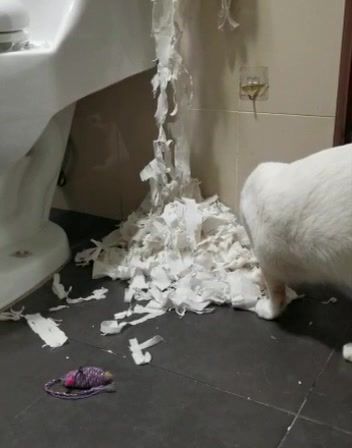 Source: https://www.facebook.com/403709439694040/videos/503613510907..
Facebook Comments