This Brave Trio Have Survived Horrible Conditions...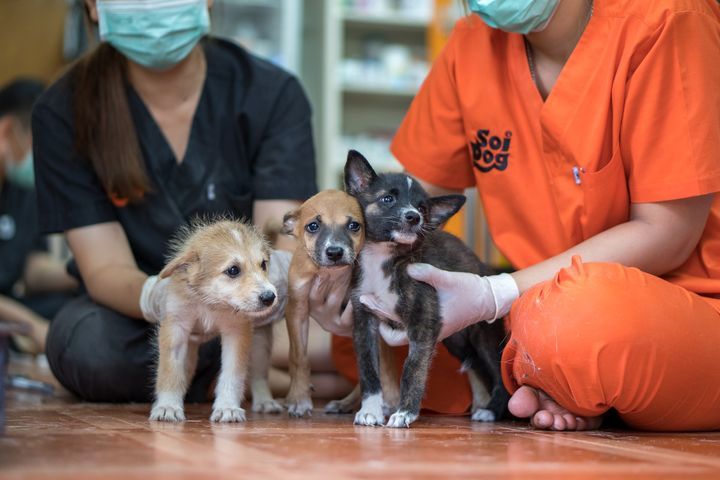 This brave trio have survived horrible conditions… 😥💔 Waffles, Ruffles, and Bruffles and a fourth sibling were abandoned at night, without their mum, and had to survive by themselves for quite some time before they were rescued. They were left on the road and had to defend themselves from other stray dogs… they were attacked and one of them couldn't make it 😥😥. Waffles, Ruffles and Bruffles managed to escape and survive. They were found by a local resident, who kindly fed them what he had… until he couldn't afford it anymore and reached out for help.
Thanks to his kindness, these three loving puppies survived and were brought to safety to our shelter. When they arrived, they were traumatized and terrified. Now, they have grown in confidence and are starting to enjoy their puppyhood 🐾😍 Thanks to one kind man, these puppies were given the chance of a brighter future, will you be that man for the many others that need help? Please give a gift here: https://links.soidog.org/be-that-man 🙏🧡
With just one gesture, you can change so many precious lives 🙏🧡.

Source: https://www.facebook.com/108625789179165/posts/5855832464458..
Facebook Comments