About 2-3 Weeks Ago, We Bumped Into This Female Ca..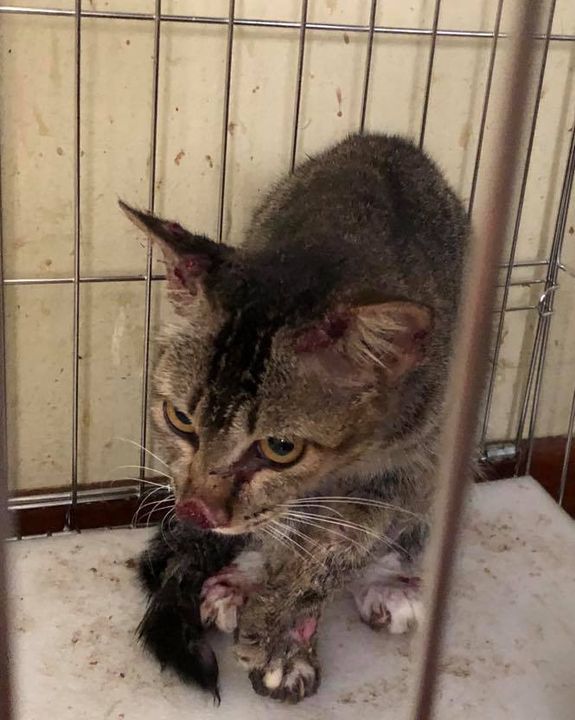 About 2-3 weeks ago, we bumped into this female cat with sporotrichosis at Dutamas but we were in a hurry and we didn't have any carrier with us at that time. We know we must get her for treatment otherwise she will die. Many vets would suggest euthanasia but we have cured cats with sporotrichosis and a few are still with us. We went back the the following days looking for her but we couldn't find her. Last night we went there again to run some errands. She was right in front of us. Her condition got worse compared to the previous time we saw her.
She has to be treated with sporanox so so we ordered a box from Lazada, we may need more than one box but that's the maximum order for the item. Please help us with the medical bill later. Thank you.

Source: https://www.facebook.com/403709439694040/posts/4480185032046..
Facebook Comments