Why Involve Children To Care For The Lambs And Auc..
Why involve children to care for the lambs and auction them off for slaughter when ready ?
https://www.facebook.com/1242866641/posts/10227220542759711/?d=n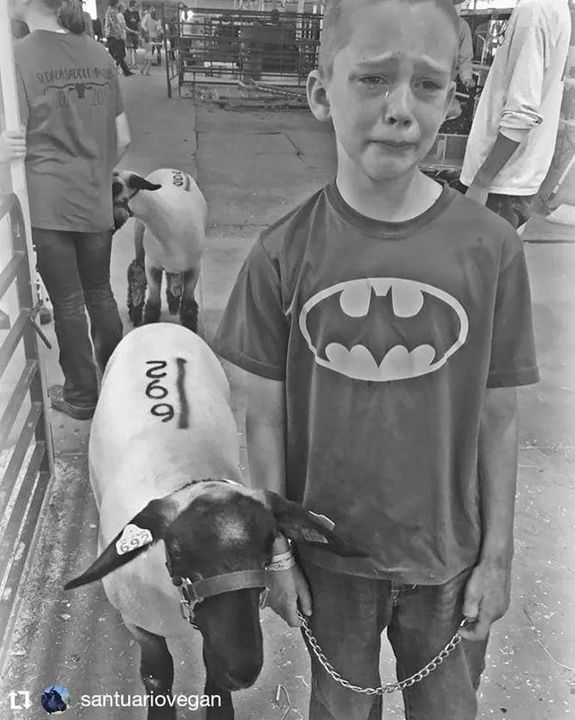 This picture was taken by this child's mother. He participated in a school project via which he had to raise two baby lambs to be auctioned in a market and then sent to the slaughterhouse to be murdered. He put a lot of love and took great care of them. He hugged them, cleaned them, played with them… Shared his life with them, they became his friends, his family.
The day of the auction, he broke down in tears and was not the only one in his class. This is both animal abuse and child abuse.

Source: https://www.facebook.com/VeganForTheAnimals1/photos/a.251063..
Facebook Comments