Wild Animals Are Not Pests!
WILD ANIMALS ARE NOT PESTS!
Our #WildlifeRescue team was alerted to a paradise tree snake at an university campus. When we arrived, we observed that an escaping paradise tree snake was stepped on several times, and was sprayed with oil-based aerosol (used as an insecticide) by a pest control company. Frustrated not being able to stop this madness on time, the rescue officers brought back the snake for treatment. Our #WildlifeVet provided the snake with fluids, medication and oxygen therapy, sadly he/she did not make it through the night.
With over 7 (known to ACRES) cases of wild animals being sprayed with chemicals or handled wrongly or trapped with unethical means leading to injuries, suffering or deaths just in 2021 (by companies), we would also like to urge the public to be stewards of the animals in our community. A case has been filed with the NParks, and we hope for stricter enforcement action to be taken. We will also be writing to the university for appropriate wildlife management measures.
While we try to help the animals, push for changes at different fronts – Please, will you join this fight? In helping to raise awareness on our native wildlife – to better understand, to #coexist and wipe out the fear and ignorance, instead of wiping out the animals from our "City In Nature"!
#CityInNature
#ACRES
#WildAnimalsAreNotPests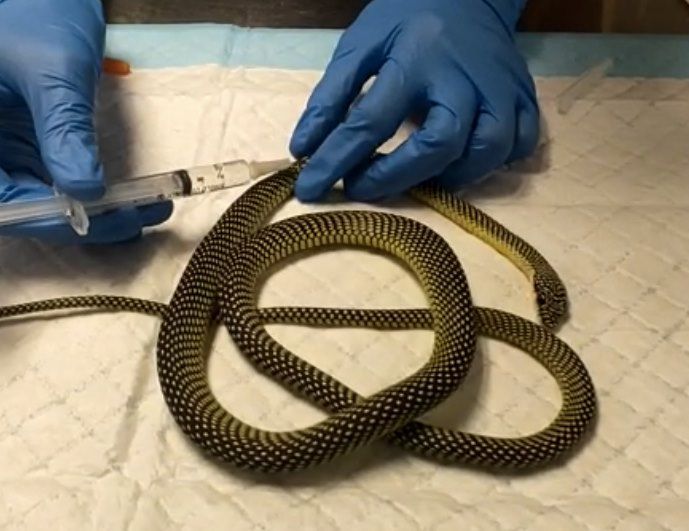 Source: https://www.facebook.com/ACRESasia/videos/846913782677568/
Facebook Comments