A Furrytailending On Black Cat Day. October 27th I..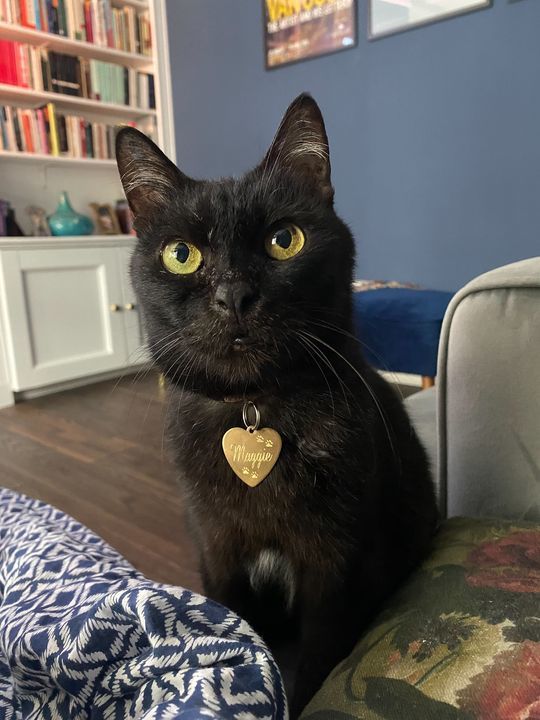 A #furrytailending on Black Cat Day.🖤🐈
October 27th is Black Cat Day in the UK, celebrating the virtues of the melanin blessed cats of our world and we thought it would be a great day to share an update of a Thai cat who recently moved to the UK. 🇹🇭 ✈️🇬🇧
Ms.Massa, now Maggie came to Soi Dog Foundation in a sorry state with a severe case of the cat flu, weak and just plain depressed. But, after a lot of care plus antibiotics, she made a great recovery.
She also became a firm favourite amongst the staff who knew her. With her crooked stumpy tail and yearning for affection from a distance, she was such an adorable member of our cattery.
A year and 8 months later, she finally found herself on adventure of a lifetime. She finally found a family who found her more than good enough to join their family and she made it to the UK, in August this year.
Her adopter recently sent us this update:
'We have just finished the catproofing of our garden so [Maggie] has been free to enjoy some outside space safely. She's an incredible affectionate girl who follows us around everywhere around the house – she has become our shadow! We adore her. Thank you so much!'
We are so happy to see Massa having such a wonderful life and thank her adopters for giving her a #foreverhome
If you are thinking of getting a furry family member to be a part of your family, ALWAYS adopt and don't forget the black 'furred' ones who are almost always the last to be picked.🙏
#adopdontshop #blackcatday #SoiDogFoundation #Phuket

Source: https://www.facebook.com/108625789179165/posts/6360631977311..
Facebook Comments