Another Foster Fail Story The Kind Of Fail We Cant..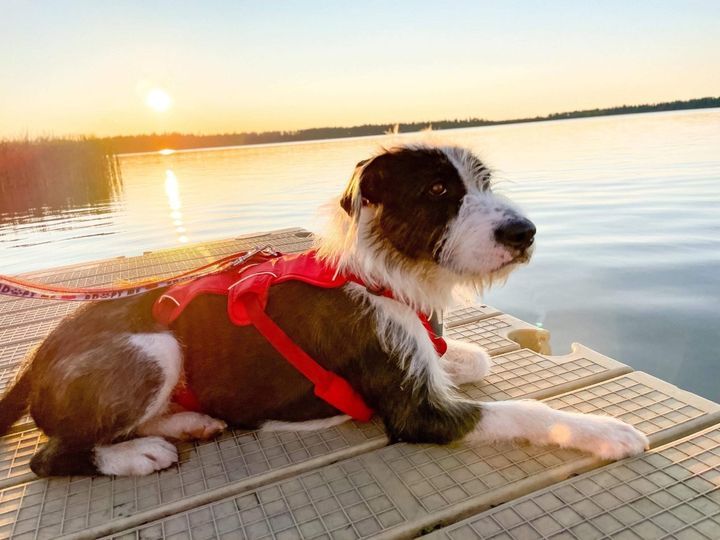 Another foster fail story! The kind of 'fail' we can't get enough of. 🏠
Bluna was a street dog before she came into our care. She had someone feeding her regularly, but unfortunately, her feeder's circumstances changed and she had to leave Phuket unexpectedly. The feeder reached out to us asking for help as she didn't think Bluna would be able to survive on the streets on her own. We then sent our rescue team to collect Bluna and she remained in our care until this August, when she travelled to Canada to our partner rescue Pawsitive Match.
It wasn't long before Bluna stole the hearts of everyone she met and was soon placed with an amazing foster home where she settled into her new life with ease. When the time came to promote Bluna for adoption her foster family realised they couldn't let her go and made the decision to adopt her themselves. Bluna was renamed to Luna and here's a little update from her new mum:
"Luna (Bluna) is doing so well! As soon as we met her, we knew she'd be a perfect addition to our family. She is such a happy dog and so curious about her new world. She adjusted to living in a house so quickly and it's been so fun watching her discover everything. She loves playing with toys, going for walks and meeting other dogs. She is very sweet and gentle with our kids and our senior dog. She has brought us so much joy and we feel so lucky to have had the opportunity to adopt Luna! "
We're so thankful for the generosity of supporters like you who give dogs like Bluna the chance to live a #furrytailending life.
Please visit our website to meet our adoptable dogs who are waiting for their own #foreverhome in Canada, UK, EU and even right here in Thailand: https://www.soidog.org/adopt-a-dog

Source: https://www.facebook.com/108625789179165/posts/6542988815742..
Facebook Comments