If You Want To See A Pup Grow Up And Find Her Smil..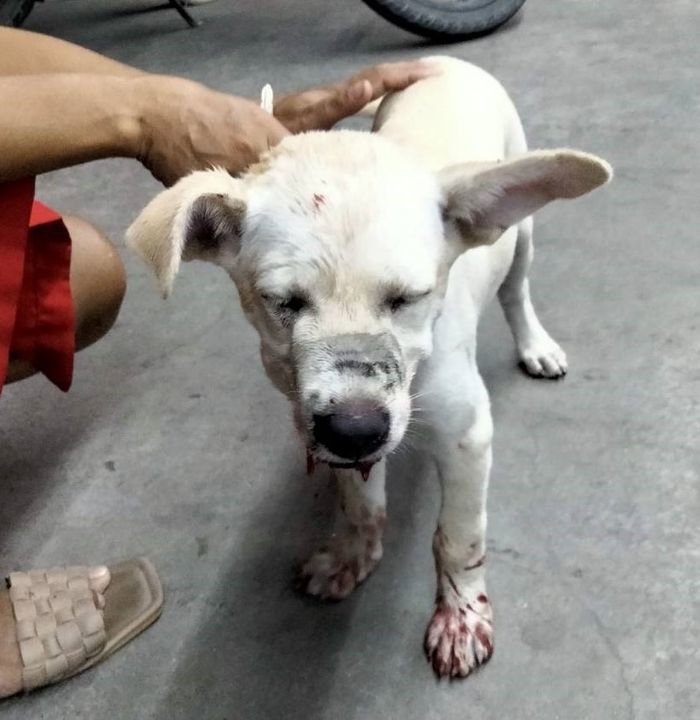 If you want to see a pup grow up and find her smile, have a look through the photos of our 🌟Dog of the Week🌟 Chamie below! 👇https://links.soidog.org/meet-chamie
Chamie was brought to Soi Dog when she was just five months old. She was dazed, dirty and bleeding from her nose and mouth after being hit head on by a car. Remarkably, there were no broken bones or serious injuries to urgently tend to, so our vets instead set to work cleaning her up and treating her anaemia.
Now just over a year old, Chamie is the healthiest and happiest she's ever been. Just look at her smile – there's no faking a ginormous grin like that!
Chamie is in search of a family who shares her energy and enthusiasm for life. She can live in a home with another dog (so long as they don't mind her lively nature) but would do best without young children around (she wouldn't want to accidentally knock anyone over when the zoomies strike!) Could charming Chamie be the one for you? https://links.soidog.org/meet-chamie

Source: https://www.facebook.com/108625789179165/posts/6591496010892..
Facebook Comments