Graphic Images Hollyberry Was Found Unable To Move..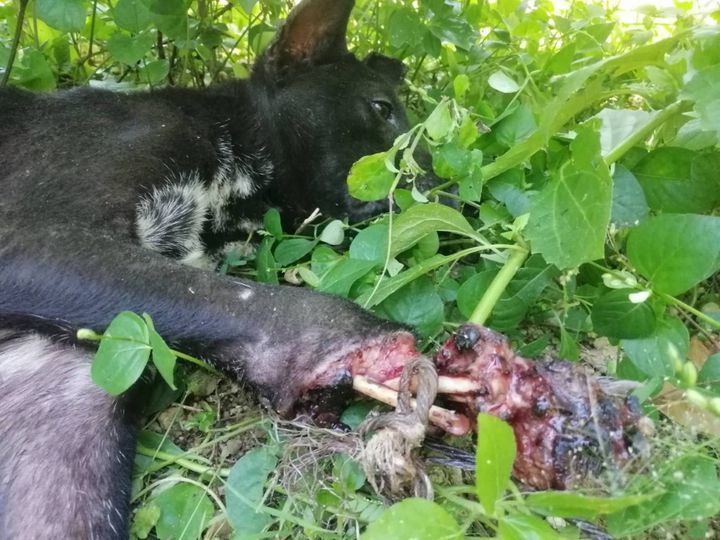 ⚠ Graphic Images ⚠ Hollyberry was found unable to move on the ground with a severe wound to her leg. Her right front leg had been lacerated by a sling rope, and her bones were exposed. She must have been in such terrible pain for quite some time before she was rescued 💔😥.
The skin and muscles around her wound were all necrotic, and the infection could have easily started spreading to the rest of her body. Hollyberry would have died if she hadn't been rescued and brought to safety at our shelter. The damage to her leg is way too severe to save it, and she will need amputation surgery. After her operation, Hollyberry will need all the support we can give her to make a full recovery. Will you please give a gift to help Hollyberry and the other injured dogs in our hospital? Please click here to help: https://links.soidog.org/help-hollyberry-and-more 🙏🧡
Innocent animals like Hollyberry often remain shy and scared after their accidents and need not only medical care but also behavioural support. Only with your help can we make sure Hollyberry and many other injured, shy dogs receive the best care possible and live the happy, safe life they deserve. Please give a gift today to help: https://links.soidog.org/help-hollyberry-and-more 🙏🧡

Source: https://www.facebook.com/108625789179165/posts/6859019707473..
Facebook Comments