When Lupa Arrived At Soi Dog With Her Mother In 20..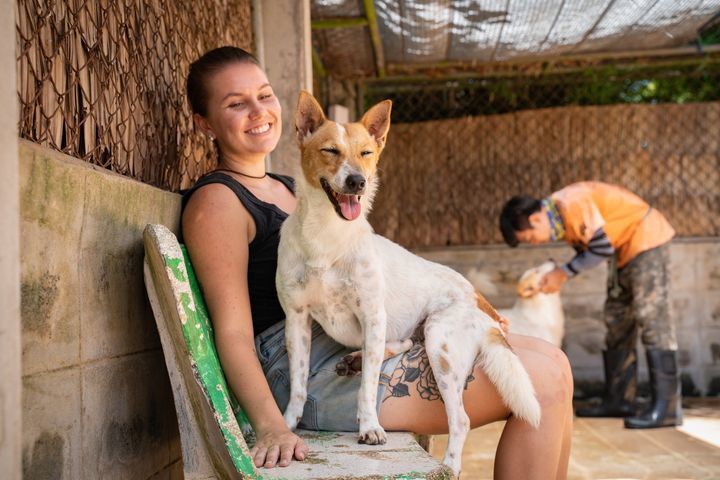 When Lupa arrived at Soi Dog with her mother in 2018, she was a tiny newborn puppy whose eyes hadn't yet fully opened. The pair were rescued from the local government pound where Lupa's mother had just given birth to four puppies. Lupa was the sole survivor.
If you meet Lupa, she will probably act a little coy at first, but it won't be that way for long. She'd rather have some fun than waste time being shy! Lupa loves the attention of people she knows, and her carer sits on top of that list. She will roll onto her back for belly rubs and jump into his lap for cuddles. Watch her in action here: https://www.soidog.org/adopt/lupa-1887
Seeing this, we can't help but think how wonderful it would be for her to have a home of her own. Lupa's mum was lucky enough to find hers, but Lupa herself is still waiting for that special day to come.✨
After more than three years at the shelter, Lupa is ready to prove that she's so much more than her shyness. Give her a chance here: https://www.soidog.org/adopt/lupa-1887

Source: https://www.facebook.com/108625789179165/posts/6876819849026..
Facebook Comments