My Name Is Despina, And Today I Want To Ask You To..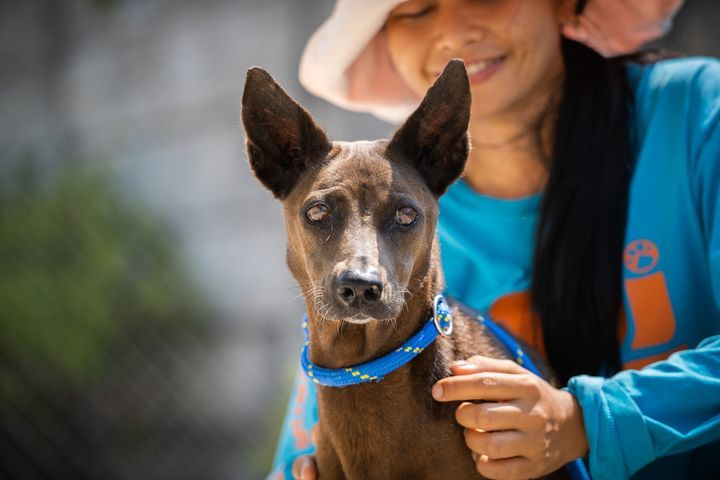 My name is Despina, and today I want to ask you to do something very special for me and the other resident dogs here at the Soi Dog Phuket shelter… Please become my loving sponsor 🙌🧡 ! You can read more about me here: https://links.soidog.org/do-something-special 🙌🧡
I was abandoned along with my babies. I was desperately trying to keep them alive when some kind human informed Soi Dog and they came to rescue us. The lady who found us tried to get close to help me, but I got very angry. How could I trust anyone again after being dumped so cruelly? 😨🤯💔
My babies and I were taken to safety at the Soi Dog shelter, but sadly, my horrific experience has left me terrified of people. If they get too close, I might bite. All of this means I'm not ready to be adopted yet. But while the humans here continue to work with me and make me better, I desperately need you. 🙏🐾 Will you please sign up to sponsor me? Your kind gift will help not only me, but all the animals in Soi Dog's care. Please go to https://links.soidog.org/do-something-special. Thank you for giving me a second chance 🙌🧡.

Source: https://www.facebook.com/108625789179165/posts/7365121986862..
Facebook Comments