Update Eng Ver. _. Compared To Lying Sick All The ..
小龟来了 Update (eng ver 👇)
比起之前一直病恹恹躺着,今天看到志工去探病,小龟整个开心到不行,尾巴猛摇,呜呜着一直要讨摸摸,实在好得人疼
谢谢大家关心,小龟好多了
虽然验血指数比之前好一些了,但她的情况还是非常不适合做截肢手术
小龟目前在进行着狗虱病疗程,因为是狗虱病导致她的肝指数这么高、身体这么糟糕
估计疗程还需要进行至少多一个礼拜,验血后如情况允许才能截肢
她的左前脚完全不能用了 … 只能一直提着,用三只脚跳跳跳,这老孩子过后还得动大手术,苦难不知何时才结束,唉唉唉
真的很感激所有爱心支助小龟医药费用的朋友们,谢谢你们,小龟的治疗之路遥遥无期,只愿一切平安顺利 🙏
也盼她完全康复后,会有好人家出现把她领回家,让她好好安享晚年
加油,小龟
_
如果你还不认识小龟 👇
https://www.facebook.com/134246123288268/posts/5167621449950685/
…………………………..
Compared to lying sick all the time before, today when Xiao Gui saw our volunteer visited her in the ward, she was so happy, his tail was kept wagging, and kept begging for a pat, so sweeeet and manja of her.
Thank you for everyone's concern, Xiao Gui is getting much better 😍
Although the blood test result is better than before, but her condition is still very unsuitable for amputation surgery.
Xiao Gui is currently undergoing ticks fever treatment protocol, as it caused her liver index to be so high and her body condition so bad.
It is estimated that the course of treatment needs to be continued for at least one more week, and the amputation can only be done after the blood test if the situation permits.
Her left front foot can't be used at all… She can only lift it all the time, jumping with three feet, this old baby will have to undergo major surgery afterward, we doesn't know when the suffering will end, really worried about her.
We're really grateful to all the friends who love and support Xiao Gui's medical expenses, thank you, Xiaogui's road to recovery is still long, let's hope everything goes well 🙏
Also pray hard that after she fully recovers, a good family will show up to adopt her, and let her enjoy the rest of the days peacefully in a good home.
_
Xiao Gui's plight👇
https://www.facebook.com/134246123288268/posts/5167621449950685/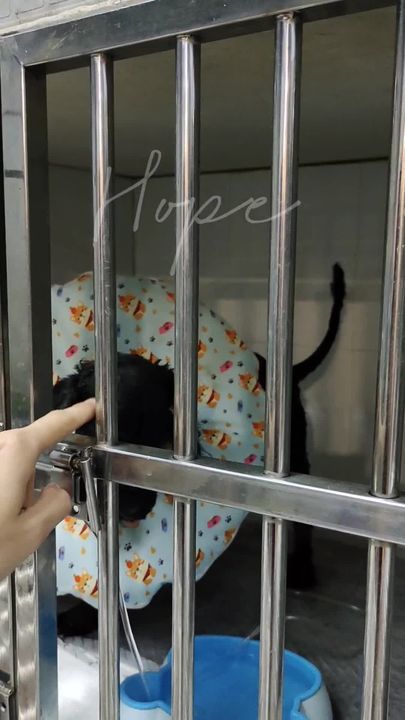 Source: https://www.facebook.com/hopejb/videos/1239838323220338/
Facebook Comments