Caddys Furrytailending Story Proves That Shy Dogs ..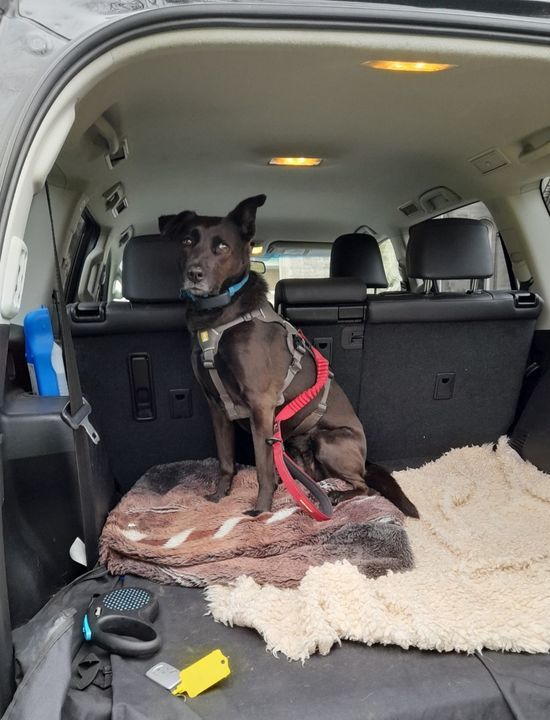 Caddy's #furrytailending story proves that shy dogs can thrive if they're just given a chance.
Caddy, previously known as Cadillac, was only two months old when she arrived at our shelter in 2013. A kind person found her starving and thirsty on the streets and brought her to us for treatment.
Caddy had a tough time finding a home. Quiet and shy, she was overlooked time and time again. But after over five years of waiting, she was finally adopted to the UK, where she started her new life with a loving family and a big brother Chico.
It's now been three years since she joined their family, and we're thrilled to share an update from Caddy's mum:
"Caddy loves being driven to her favourite places for a walk with her fur brother Chico. They get on really well even though they're very different personalities. Caddy leaves the socialising to Chico on walks so she's free to enjoy the scents and the scenery.
We're treated to high speed zoomies around the house and garden when she's happy, usually after dinner. And of course, lots of power naps. That's how she keeps her good looks, lots of beauty sleep.
Adopting Caddy into our family is the best thing I've ever done, getting to know her and earn her trust over the last 3 years is so rewarding. She's a wonderful dog with so much to give and asks for very little in return — just lots of freshly cooked fish, and getting to sleep in all the comfiest spots and being chauffeured around and stealing the cat food at every opportunity."
It's always great to see shy dogs like Caddy get the chance to join a family and live happily ever after.❤
Will you please show shy dogs like Caddy that #furrytailendings do exist?https://www.soidog.org/adopt-a-dog

Source: https://www.facebook.com/108625789179165/posts/7499394236768..
Facebook Comments