Najib Razak Sudah. Tinggal Zahid Hamidi Dan Ismail..
Najib Razak sudah. Tinggal Zahid Hamidi dan Ismail Sabri Yaakob serta The Ahmad Maslan dan beberapa ahli penghuni lain sahaja lagi.
Jom datang ke Galeri Animal Malaysia melihat rakan-rakan yang lain menanti anda semua. Dibuka setiap hari jam 11.00 pagi hingga 6.00 petang.
#cat #adoption #kucing #donation #galeri #animal #malaysia #stray
https://www.facebook.com/174787199367654/posts/2328926683953684/?d=n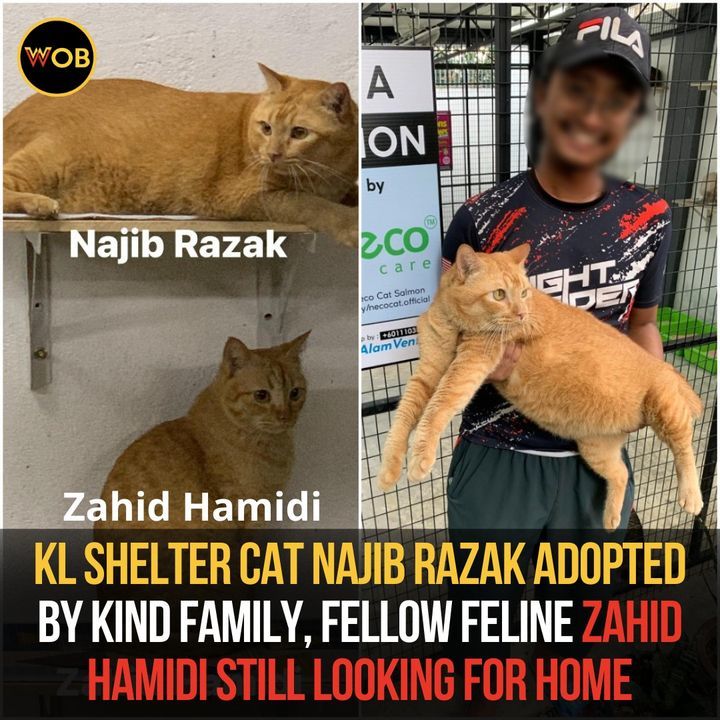 This pet shelter in Kuala Lumpur has named 2 rescue cats Najib Razak and Zahid Hamidi! 😻😻😻
Full article 🔗: https://worldofbuzz.com/kl-shelter-cat-najib-razak-adopted-by-kind-family-fellow-feline-zahid-hamidi-still-looking-for-home/

Source: https://www.facebook.com/worldofbuzz/photos/a.17748406243130..
Facebook Comments