Fb Live: What About Marine Protected Areas?
In conjunction with World Oceans Day and Coral Triangle Day, our first session for Monday Blues 2022 will discuss Marine Protected Areas – past and ongoing efforts to conserve our precious marine life and those who depend on it, including plans for a brand new site in Sabah!
Join our discussion with our esteemed panel of speakers on Facebook Live – 13 June 2022 at 8pm.
◾ Mohammad Fadzil Bin Idros (Park Ranger, Sabah Parks)
◾ Herminatalia Binti Tabar (Semporna Team Leader, WWF-Malaysia)
◾ Dr. Zarinah Waheed (Senior Lecturer, Borneo Marine Research Institute, Universiti Malaysia Sabah)
Moderated by Choo Poh Leem (Marine Habitat Manager, WWF-Malaysia)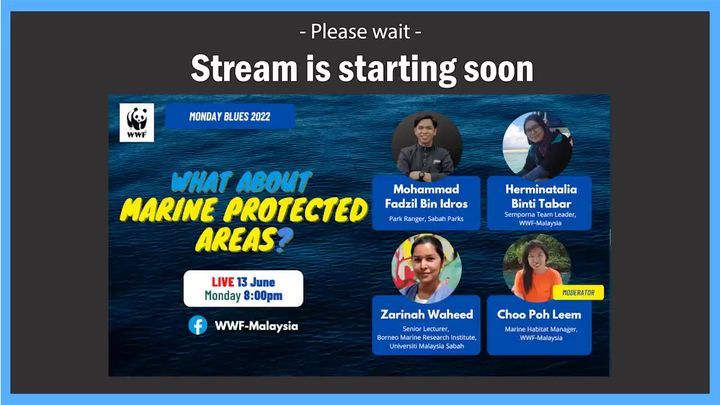 Source: https://www.facebook.com/wwfmy/videos/738518943948457/
Facebook Comments