Wwf-Malaysia Celebrated World Sea Turtle Day Toget..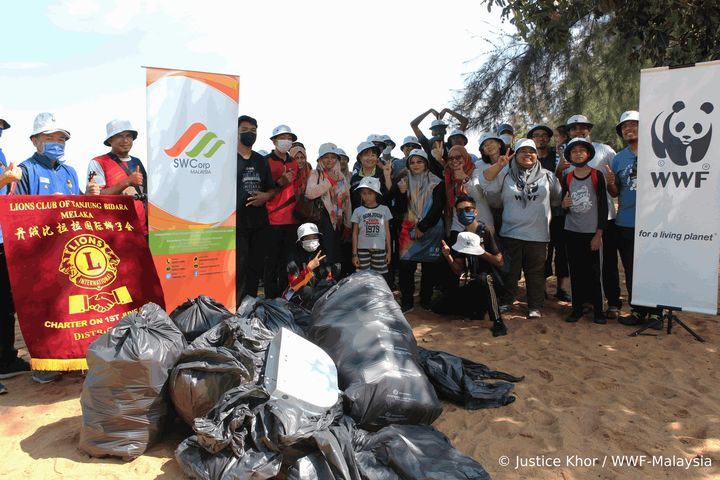 WWF-Malaysia celebrated World Sea Turtle Day together with partners and community members in Padang Kemunting, Melaka on 18 June!
As one of the key nesting areas for our critically endangered hawksbill turtle, the protection of Melaka's beaches is especially crucial to ensure the survival of the species.
In support of SWCorp's campaign on waste reduction on beaches, WWF-Malaysia expressed concerns that no beaches in Melaka have been gazetted as turtle sanctuaries, and highlighted a newly-launched community recycling centre in collaboration with Jawatankuasa Pembangunan dan Penyelarasan Dewan Undangan Negeri (JAPERUN) Tanjung Bidara and Jawatankuasa Pembangunan dan Keselamatan Kampung (JPKK) Padang Kemunting.
WWF-Malaysia is looking forward to working with relevant government agencies and more partners to shape a brighter future for our endangered sea turtles.
#TogetherPossible

Source: https://www.facebook.com/108100218241/posts/1016189857123324..
Facebook Comments