Our First Ever University Collaboration Has Been A..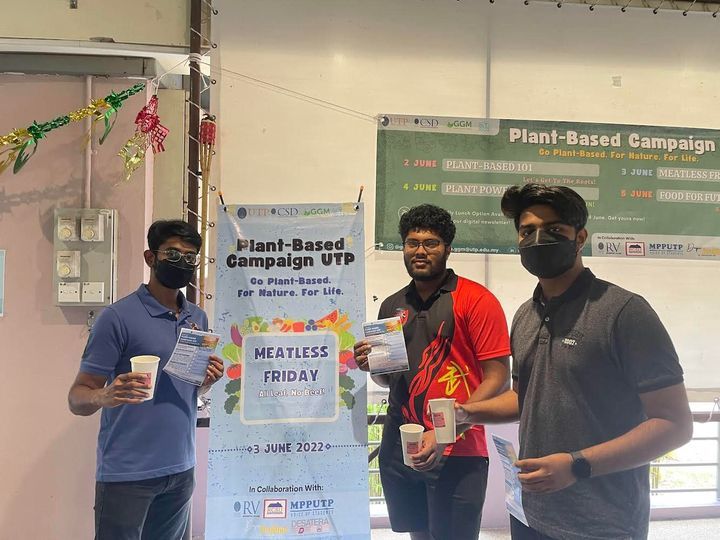 Our first ever university collaboration has been a huge success! Universiti Teknologi Petronas held its very first Plant-Based Campaign from 2-5 June 2022 together with SPCA Selangor, organized by the UTP Go Green Movement and also in celebration of World Environment Day.
It involved a plant-based food sale which completely sold out on all 3 days! The team also blasted out informative newsletters to the entire UTP student community. They wrapped up the campaign with an in-person club ice-breaker gathering, ending with virtual presentation on connecting sustainability with plant-based living, conducted by SPCA's Plant-Based Campaign Manager Davina.
Huge thanks goes out to Residential College Support Unit – RCSU UTP, UTP Residential Village and UTP's Student Representative Council for helping this campaign become a reality, and to plant-based meat alternative sponsor Phuture Foods for supplying your scrumptious High Fibre Chick'n which surprised those who tried it!
The campaign was well received by the UTP community and it's safe to say that a seed of awareness has been planted.
Would you like to plant seeds in your education institution too? Email davina.goh@spca.org.my and let's chat!

Source: https://www.facebook.com/44640111208/posts/10160529665851209..
Facebook Comments