Do You Recognize Phila? His Case Was A Very Cruel ..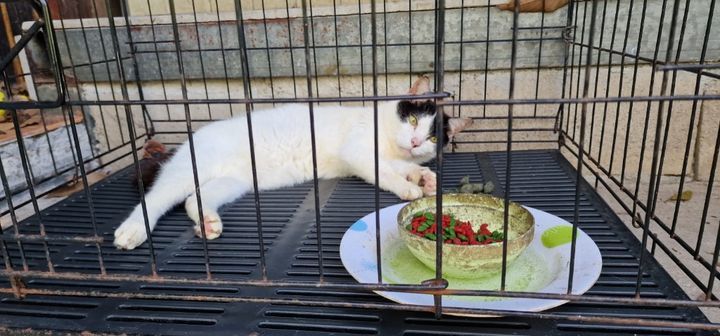 Do you recognize Phila? His case was a very cruel one. Phila spent two years locked in a cage. That's 730 days without even being able to stretch his legs properly. It's amazing that he hadn't lost hope yet. 😥
His pleas for help were finally heard when a kind animal lover walked past. Being concerned about his welfare, they couldn't leave him there. Sadly, such bad neglect has left Phila with lifelong damage. It's going to be a very long recovery for Phila, but we will be there for him every step of the way.
He currently spends his days enjoying the comforts that the shelter has to offer. He loves his sleep and getting snuggly with his blankets – cuddles are a favourite too! 🤗
Will you be there for Phila too? Please give a gift today to help provide the very best care possible for cats like Phila. Please click her to help: https://links.soidog.org/help-the-recovery-of-cats-like-phila.

Source: https://www.facebook.com/108625789179165/posts/7668024879905..
Facebook Comments