It Is Very Unfortunate When There Are People Who D..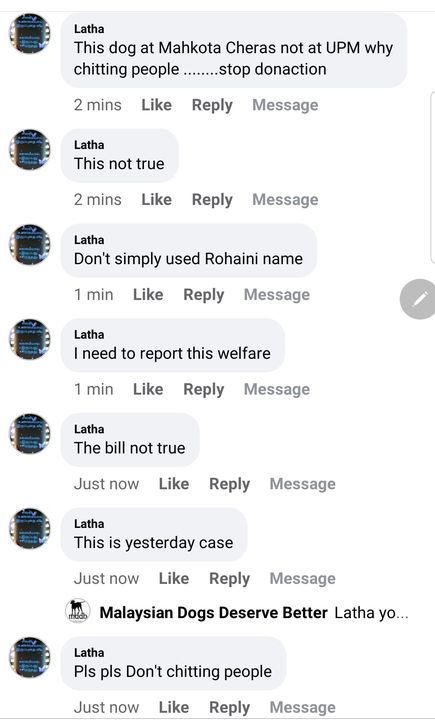 It is very unfortunate when there are people who do not know how to read and comprehend. We have clearly stated that we are helping raise funds for two cases. One is Puan Rohani for a dog named Honda and another for Cik Hafsah who has a different dog admitted at UPM. So we have been accused of cheating people simply because this individual Latha's comprehension skills is poor. Please also see the request for help from Puan Rohani's friend and Puan Rohani as well.

Source: https://www.facebook.com/64173243307/posts/10160083908298308..
Facebook Comments