Thank You For Participating In Royal Canin's Meani..
Thank you for participating in Royal Canin's meaningful Raya Donation Campaign and feeding the needy shelter animals! 🐶🐱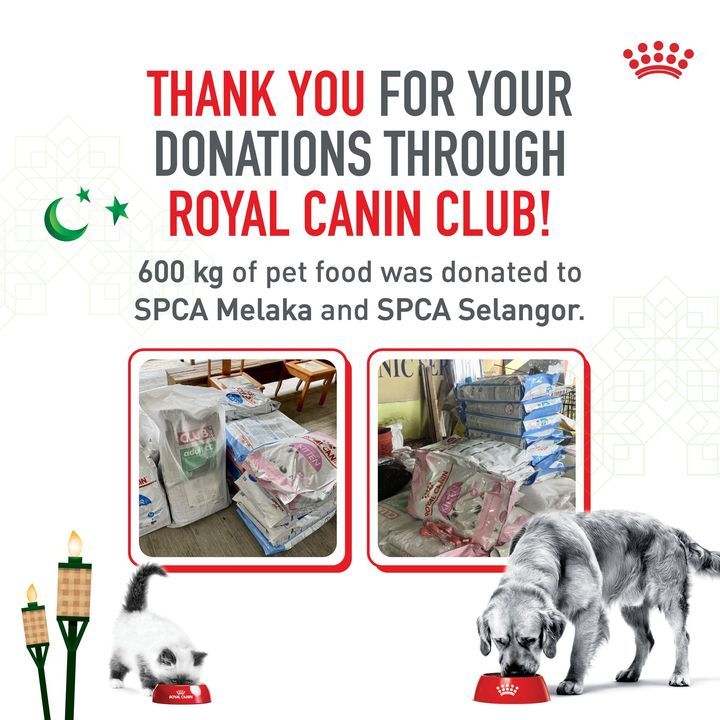 We want to give a massive THANK YOU shout-out to all our Royal Canin Club members who donated to our Raya Donation Campaign. We have successfully donated a total of 600 kg of pet food! Your donation and support has made a difference to the sheltered animals in SPCA Melaka and SPCA Selangor.

Source: https://www.facebook.com/RoyalCaninMY/photos/a.6048986863283..
Facebook Comments