Upsetting Images Wiwa Has A Very Sad Rescue Story ..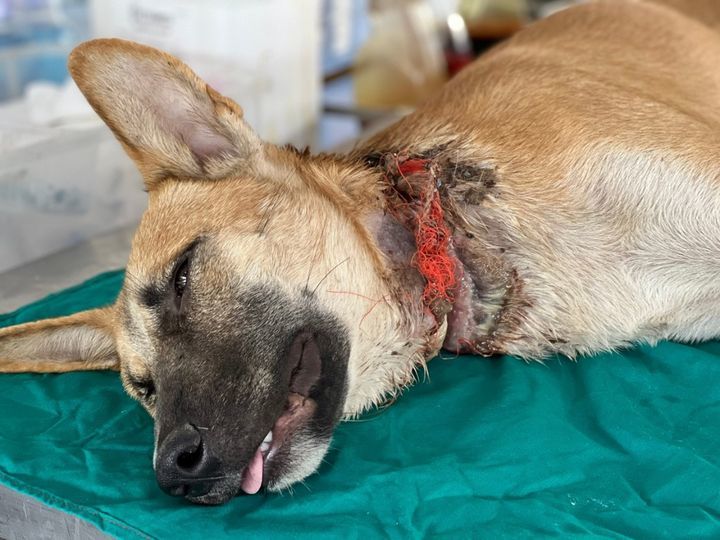 ⚠️ Upsetting images ⚠️ Wiwa has a very sad rescue story to share with you today. 💔
When he was just a young puppy, Wiwa was abandoned with his siblings on the street. Not having a mother or carer to look after them, they at least had each other.
That was at least until the dangers of the streets caught up with them… Sadly, we were told that all of Wiwa's siblings had been killed in road traffic accidents. He was the only one left. 😔
To make things worse, when Wiwa was abandoned he'd had a piece of rope around his neck. As Wiwa grew, the rope got tighter – causing immense suffering.
Thankfully, Wiwa is now in the safety of our hospital receiving treatment for the deep and open wound on his neck. It won't be as easy recovery, and Wiwa will need a lot of patience and gentle, loving care to help him heal from his physical and emotional wounds.
After everything he has been through, he really deserves a second chance, and a reason to wag that beautiful tail of his again.
Can you please help a dog like Wiwa who needs your help? To leave a gift today, please donate here: https://links.soidog.org/dogs-like-wiwa-need-your-help. Thank you. 🙏

Source: https://www.facebook.com/416170950540747/posts/4197785835133..
Facebook Comments