Celebrating International Cat Day With Pixels 3rd ..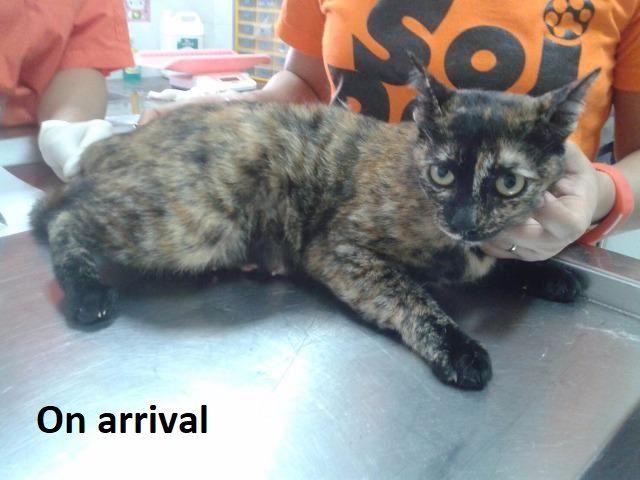 Celebrating International Cat Day with Pixel's 3rd meownivasary!❤
Back in 2016, Pixel (formerly Aroma) was found abandoned with her two eight-week-old babies. Thanks to your support, we were able to give this little family a safe place to stay. Both of Pixel's babies were lucky enough to find a new home together just two months after their arrival. However, it took Pixel three long years to get her chance.
Pixel finally left the shelter in August 2019 for her forever home in Canada where she now lives with a loving family and two other cats. We're delighted to share the following update about her:
"Pixel's got tons of personality and energy. Her favorite things are zooming around the yard, playing, chasing treats when I throw them for her, and sleeping on top of me at night. We think all of her sound effects are hilarious and she's my partner's best buddy when I'm at work (part of the reason she's a bit chubby). She has a bit of catitude and likes to tell the other cats she's in charge, but fortunately she's easy to bribe with food when a new kitty comes to visit or stay.
Thank you for saving my baby and so many others, you guys are my heroes!"
Click here to learn more about adopting a rescued dog or cat: https://www.soidog.org/content/adopting-overseas
And to celebrate this International Cat Day, share a photo of your feline baby with us in the comments below! ⬇

Source: https://www.facebook.com/416170950540747/posts/4332010588377..
Facebook Comments