Every Year, Millions Of Unwanted Puppies Are Born ..
Every year, millions of unwanted puppies are born into a life of suffering on the streets of Thailand.
For many, their lives will be short. Taken as a victim of disease, hunger, road traffic accidents or human cruelty before they are even a few months old.
Things aren't much better for the ones that do survive. A grim existence awaits them amongst sickness, hunger and danger.
But their suffering can be prevented. The most humane and effective way of managing the stray animal population is through mass spay, neuter and vaccination.
And today, you can be a part of it.
Your kind gift will go towards neutering and vaccinating a dog, which can spare millions of lives from unnecessary suffering. Please make a donation today to help change the lives of tomorrow: https://links.soidog.org/you-can-help-stop-the-suffering.
Titumy is just one of the many puppies born into a life of suffering. Thankfully, she was able to be rescued alongside her siblings, but that is not always the case. Sometimes it's too late. Shockingly, over half of puppies born on the streets won't even make it to six months old.
Your support will help to improve the welfare of the stray dogs and cats around Asia, and end this cycle of suffering.
Please click here to donate now: https://links.soidog.org/you-can-help-stop-the-suffering.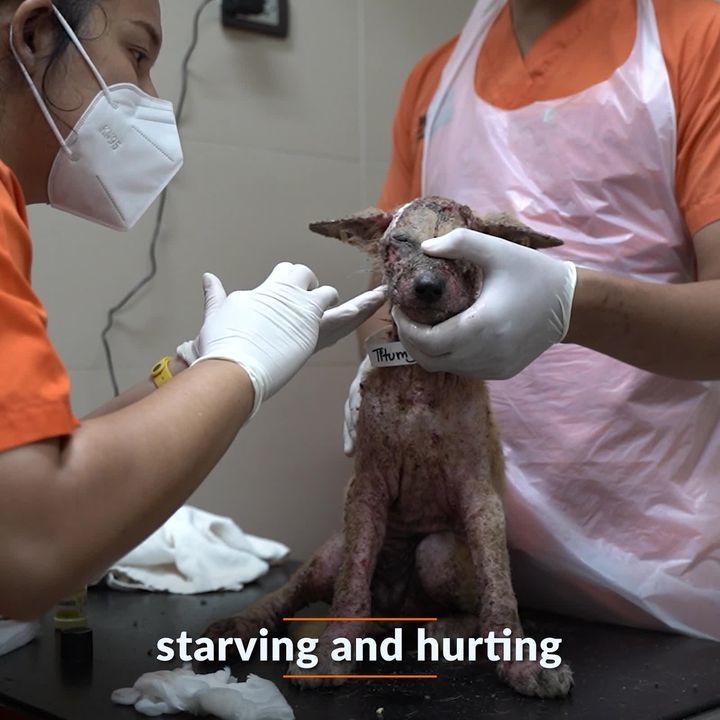 Source: https://www.facebook.com/416170950540747/videos/554142659823..
Facebook Comments