Did You Know? In 2020, 2 Million People In Malaysi..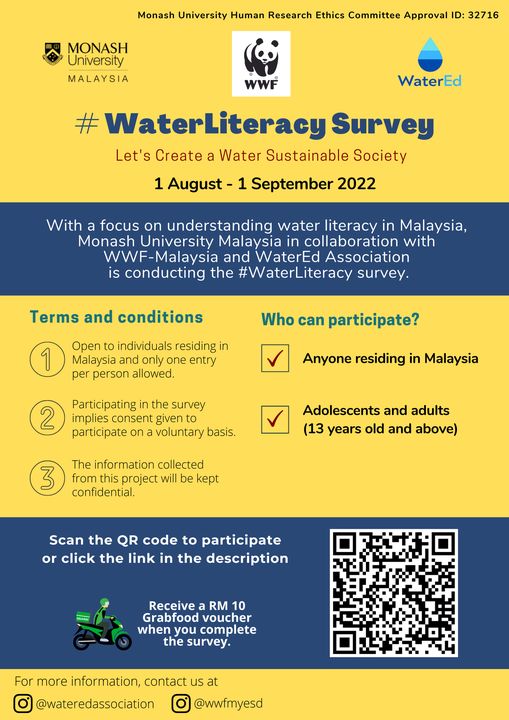 Did you know? In 2020, 2 million people in Malaysia did not have access to safe drinking water, according to data by WHO and UNICEF.
Join us in our effort to create a water-sustainable society by answering a survey on water literacy. Brought to you by WaterEd and WWF-Malaysia, the survey will help us develop better water conservation initiatives for the health of the environment and human well-being.
Click on this link 👉 https://bit.ly/3JWp2eZ to answer the survey either in English or Bahasa Melayu. Receive a RM 10 Grabfood voucher when you complete the survey. Thank you for your support!
#WaterLiteracySurvey #WaterConservation #SaveWater #WaterSustainability #LiterasiAir

Source: https://www.facebook.com/108100218241/posts/1016200499944324..
Facebook Comments