Did You Know That Besides Tracking Wildlife, We Ca..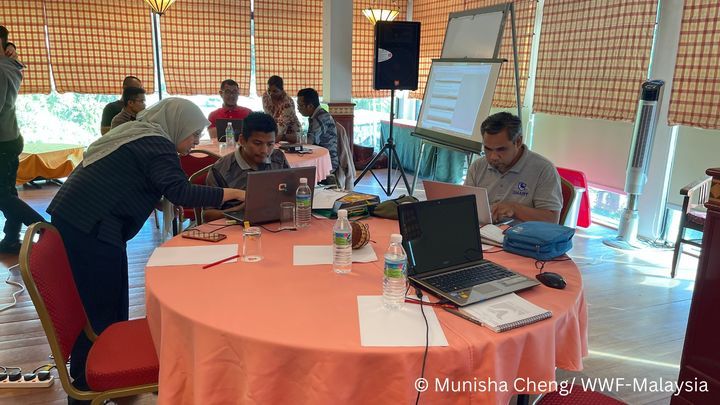 Did you know that besides tracking wildlife, we can also track the effectiveness of protected areas?
Using a cool tool called Management Effectiveness Tracking Tool (METT), we are able to get an overview of how well a protected area is doing and its progress towards improvement.
WWF-Malaysia together with the Department of Wildlife and National Parks (DWNP) organised a series of METT Capacity Building Workshops for DWNP protected area managers over the past few months. This was made possible by funding support from the Ministry of Finance Malaysia.
Besides assessing the protected areas' effectiveness, the initiative also aimed to build a community of Protected Area Management Effectiveness practitioners in Malaysia. The series of workshops concluded with a set of strategic actions to be taken towards improving the management effectiveness of protected areas in Peninsular Malaysia.
It was an honour to have YBhg. Dato' Hj. Fakhrul Hatta Musa, the Deputy Director General of DWNP, share a few encouraging words at the workshops' closing event.
We are grateful for the meaningful support and contribution from our partners, and we hope to embark on more collaborative initiatives to improve the way we protect and conserve the environment.

Source: https://www.facebook.com/108100218241/posts/1016209073304324..
Facebook Comments