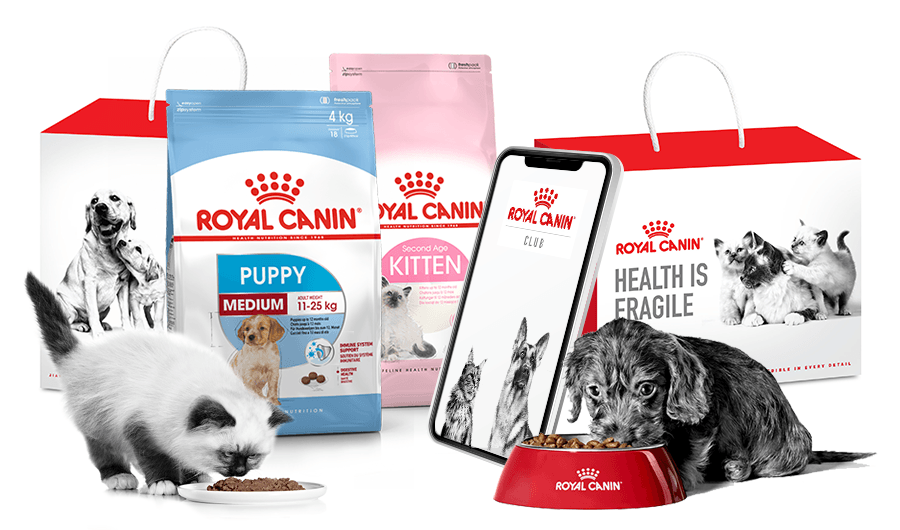 Adopt A Pet & Get Free Royal Canin Starter Pack!

The Royal Canin Starter Pack program has successfully concluded.

Please stay tuned for more exciting Royal Canin animal welfare campaigns!

The Covid-19 situation has severely impacted nationwide shelters and rescuers, with a drastic drop in donations and adoptions.

To help improve the situation, Royal Canin is kindly collaborating with PetFinder.my to offer free Starter Packs for adopters, encouraging adoptions and generating stronger exposure for the stray animals.

Pets adopted from qualified rescuers would be eligible for the following:



Royal Canin Pet Food

FREE 1 Bag of Royal Canin Pet Food


Based on the pet size, breed and age



Starter Kit

FREE 1 Pet Adoption Starter Kit


Feeding bowl, kibble measuring cup, puppy/kitten guide & digital Responsible Pet Ownership Guidebook at Royal Canin website



To learn more about Royal Canin's health benefits, please visit https://RoyalCaninMalaysia.my/
How It Works
Adopt a pet from qualified rescuer or shelter (pet profile will indicate Starter Pack availability)
Rescuer marks pet as adopted, registers adopter's name and email in pet profile
PetFinder.my will email adopter redemption instructions
Complete the online redemption form
Royal Canin will deliver the Starter Pack to adopter's address
Bonus Gifts: Download Royal Canin Club App and sign up with PetFinder's Referral Code 8664836 to claim your RM10 Welcome Voucher, RM30 Health Care Voucher and Free Gift Sets!
Please WhatsApp Royal Canin at +6012-9780366 for redemption enquiries
Terms & Conditions
Valid for pets adopted from 16th August 2021 - 30th June 2022
Each PetFinder.my pet adoption profile is limited to One (1) Starter Pack only, even if there are multiple animals within the profile
Each qualified pet may only redeem One (1) Starter Pack, even if pet is returned thereafter for subsequent adoption
Each adopter / household may redeem up to Three (3) Starter Packs for Three (3) separate pet adoptions during the lifetime of this program. 2nd and 3rd Starter Packs are subject to availability and administrative approval, priority will be given to new adopters first.
Redemption must be completed within Thirty (30) days of receiving PetFinder.my's redemption email
Rescuer may not redeem it on behalf of adopter
Adopter may not change delivery address once redemption details are submitted. Starter Pack will be forfeited if delivery address is changed or invalid.
Adopter / rescuer will be permanently blacklisted if found to abuse system or make fraudulent redemptions
Starter Pack is subjected to monthly quota on a first-come-first-served basis, please refer to availability details at redemption page
Starter Pack quota and availability may be subject to change
Royal Canin Club App free gifts and vouchers are only for new sign ups. Adopter must fill in PetFinder's Referral Code 8664836 to qualify. Rewards are subjected to availability, while stocks last.
Royal Canin representative may contact adopter for clarifications, especially regarding pet details. This is important for Royal Canin to recommend the most suitable products based on the correct breed, size and age. Royal Canin reserves the right not to deliver the starter pack if no response is received from the adopter after Five (5) working days upon initial contact.
PetFinder.my and Royal Canin reserve the right to modify the starter pack content, Royal Canin Club App rewards, terms and program details at any time based on their sole discretion





How Do I Become A Qualified Rescuer?

PetFinder.my continually assesses rescuers and qualify them based on various criteria, including:
You would need to be a member of PetFinder.my for at least 3 months
You must have at least 5 successfully rehomed pet profiles in our system
Pets of suitable age must be spayed / neutered before being adopted
Active shelters and rescuers will be given priority
Our system automatically activates qualified rescuers. To check, view your pet profile for adoption and see if it indicates Starter Pack availability. If it is unavailable and you believe that you qualify, please contact us for further information. Please note that the approval of qualified rescuers are at the sole discretion of PetFinder.my.





Questions / Help

If you have any questions, please contact us for further assistance.




Copyright © PetFinder.my, 2008 - 2023. All rights reserved.

Member Login



Reset Your Password
Enter your membership email and we'll send you instructions to reset it