Wild Cocky With Broken Wing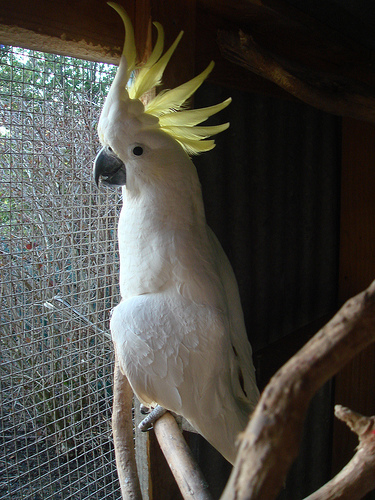 Wild cocky with broken wing, a photo by Rayya The Vet on Flickr.
Via Flickr:
This sulphur cocky was brought in with a fractured wing. She was not ready to go and was so vibrant and full of life so I had to give her a chance. I strapped her wing and it healed. I then rehomed her.
She is currently still in captivity but with a bird lover who is pretty well set up.
She flies around with a few other cockys in a large aviary!
Related articles
Pretty…pretty…pretty…birdie (rayyathevet.com)
What keeps a vet ticking with energy… (rayyathevet.com)
Skipping pooch aint a happy one (rayyathevet.com)
Filed under: Australian Wildlife, exotics, My Family, Rehomed and released Tagged: australian parrots, australian vet, Bird, broken wing, cockatoo, Cocky


Source: http://rayyathevet.com/2011/07/19/wild-cocky-with-broken-wing/



Facebook Comments