LASSie On SunSuper Dreams!
LASSie, the Langkawi Animal Shelter & Sanctuary Foundation, has just been nominated on the SunSuper Dreams website, which gives us a chance to win a much-needed AUD5,000 grant for the shelter. Here's a message by Narelle McMurtrie, owner of Brand Bon Ton and founder of LASSie.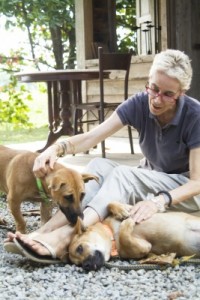 "To all our friends, we have been nominated by one of our guests for his wish/dream to help the stray animals of Langkawi. Bon Ton Resort, Temple Tree Resort, Straits Collection and ChinaHouse Penang, all under the Bon Ton group, operate LASSie, the Langkawi Animal Shelter and Sanctuary. Not only do we provide shelter for the strays on the island but we also operate our own charity animal clinic to sterilize all the strays. In this way we hope to control the stray population. It is a huge job. Please record your vote for us, as we may be lucky enough to win AUD 5,000. And we need all the help we can get. Many thanks for your support, Narelle".


If you wish to support LASSie's cause and cast your vote for our furry friends, go to the SunSuper Dreams website. Just click "Vote", fill in your first name, email address and CAPTCHA verification code, and click on the confirmation link sent to your inbox. All in all, it's free and takes less than one minute to complete. There are only worthy causes on SunSuper Dreams and you may cast your vote for three of them in total. We do hope that you will consider registering one of these three votes for LASSie before the deadline on February 29, 2012.
Thanks everyone for your support! And thank you to all the people and organizations that will be sharing our voting link with their friends and followers. And most of all, thank you to our guest who registered on SunSuper Dreams in the first place. Do check our 
LASSie website
 to learn more about the Foundation, the island animal clinic and how to proceed with donations.
Source: http://www.langkawilassie.org.my/blog/foundation/lassie-on-sunsuper-dreams/



Facebook Comments