Happy 4th Birthday, PetFinder.my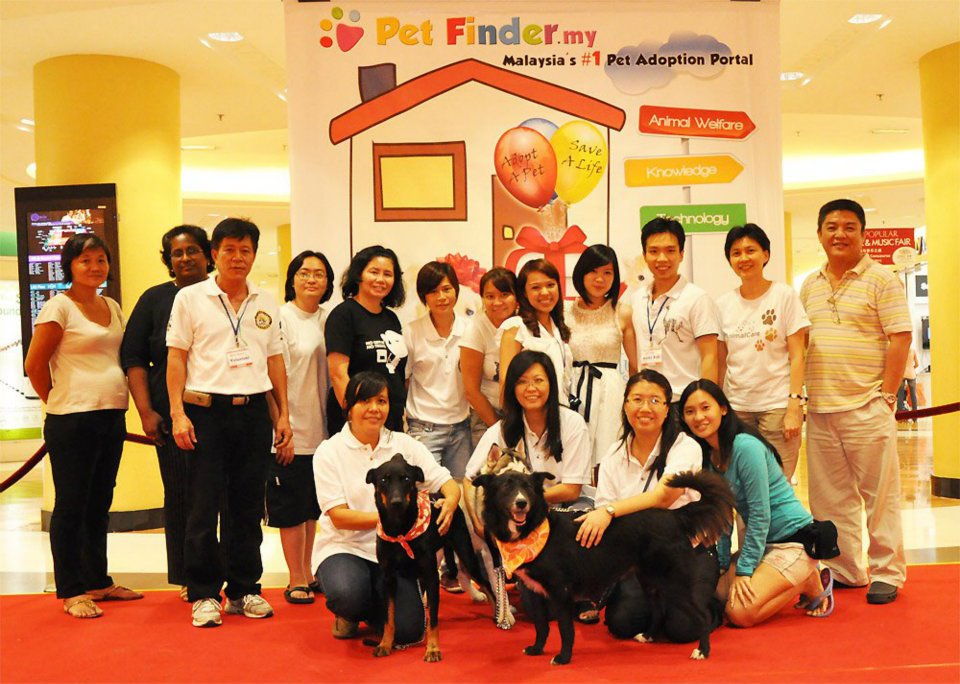 PetFinder.my has turned 4 years old on April 18th, 2012!
Another year has breezed past within the blink of an eye. It has been a very eventful and exciting year, and we are extremely thankful to all of you for your unwavering support in making our dream come true ĖĖ To provide an effective technology platform for promoting the welfare of homeless animals, spreading awareness and public education.
Below are some of PetFinder.myís key achievements over the past year:
1) Almost 4,000 pets have found cozy, loving homes through our portal within the last 365 days! Of course, 99.9% of the credit goes to the dedicated rescuers that have spent so much of their time, effort and money on saving the strays, nurturing them back to health, assessing adopters and ensuring that they go to good homes.
2) PetFinder.my Charity Fair at Sunway Pyramid, which raised over RM40,000 for 7 participating NGOs. It was a fun-filled event with lots of activities, exciting performances, attractive merchandise and of course, adorable animal mascots. This event was successful because of the generous help and contributions of sponsors, performers, volunteers and merchants.
3) Launch of the Medical Fund, which allows the public to conveniently and transparently donate online towards the rescue of injured stray animals. We hope that this fund can better encourage people to save more animal lives, knowing that the public is ready to lend them a helping hand in footing the expensive medical bills.
4) Central News Portal, which brings you the latest animal welfare updates from over 2 dozen leading NGOs, consolidated via their blogs, Facebook fan pages and websites. Our aims are to generate better exposure of NGO efforts, and to provide animal lovers a convenient means of staying updated with all the NGOs via our website and mobile channels.
5) Release of Smartphone Apps for Android and BlackBerry, as well as an updated iPhone app version. Users can easily browse pets for adoption, reunite lost animals, read latest news and more. Together with our Mobile Website, we can now reach out to 100% of mobile Internet users regardless of their phones or platforms. Now everyone can save lives anywhere, anytime!
6) Creation of StopAnimalAbuse.my Petition, initiated by SPCA Selangor and supported by NGOs nationwide. The viral petition obtained 10,000 signatures in 10 days, and was presented to the government together with follow-up animal welfare proposals.
7) Winner of DiGiís WWWOW Award in the Best Internet For Good category. We would like to thank all the animal lovers who have voted hard for us throughout the competition period.
These achievements would not be possible without the great support from every one of you Ė animal shelters, rescuers, fosterers, adopters and animal lovers. We would also like to express our deepest gratitude to all the media channels Ė newspapers, magazines, TV and radio stations, websites and blogs, that have played a critical role in helping us spread awareness on animal welfare.
We are proud and happy to see our nation stand united in this noble cause, and together, we shall achieve even greater heights in the years to come.
PetFinder.my truly appreciates your support and thank you once again, everybody!
Facebook Comments