Animal 3Rs: Rescue, Rehabilitate, Rehome [ Part 4 ]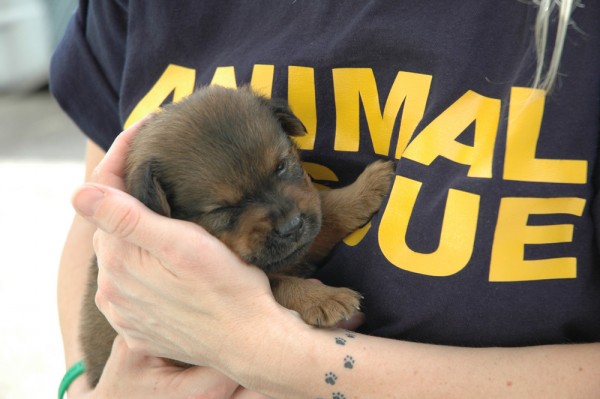 If you have ever felt sad about animal casualties of road accidents, felt concern over the number of relatively healthy animals that have to be put to sleep at our overcrowded animal shelters, or walked past a suffering animal and felt immense pity but are powerless to help; then these are reasons enough to support the animal rescue, rehabilitation and rehoming movement.

Here's the Final Part on how you may help:

3. Offer your premises: Fostering, Hosting and Boarding
As mentioned earlier, one of the main problems encountered by rescuers is that of lack of space. If you are lucky enough to live in landed accommodation, it would make a big difference if you could offer to foster an animal until he or she is rehomed. If the animal is very young or in need of medical treatment, you may be able to work out an agreement where the rescuer drops by regularly to feed or administer medicine to the animal.
Alternatively, some rescuers may need to use a house in a strategic location to hold a 'viewing party' for their animals. You could then offer the use of your house for an evening where potential adopters could come and play with the animals and hopefully, adopt them.
Rescuers need a break too, and when they need to travel or otherwise be away from their animals, please do offer to babysit their animals for them. A week or two is not a very big sacrifice, compared to the months and years rescuers spend providing care for their animals. In addition, fostering and boarding are good opportunities for you to teach your children responsibility for animals before you decide to adopt one of your own, or determine if your current cat or dog is ready for a new playmate.

4. Funds and contributions in kind
Although Malaysians are generally very generous when it comes to donating money to charities, society tends to be more wary of organizations that are not incorporated or registered as charities. If you do plan on making a cash contribution to an animal rescue group but insist on an official receipt for transparency purposes, you could donate the exact amount needed for the treatment or neutering of an animal and request that the receipt be issued in your name. The advantage of paying for the cost of neutering is that receipts issued by the SPCA and the DBKL-SPCA Low Cost Spay and Neuter Clinic are eligible for tax exemption under the Income Tax Act 1967.
You could also make contributions in kind of rice, pet food, pet vitamins, shampoo, leashes, cages, pet carriers, scratching posts, chew toys and pet baskets to animal rescuers, as this would relieve at least part of the burden of caring for many animals. It would be advisable to check with the rescuers first on the items that they need most sorely before you go on a purchasing spree.

5. Spread the word about Mission HELP
You may know of people who regularly feed stray animals in your area. These kind-hearted souls are often to be seen feeding strays near food stalls, food courts and wet markets. Please approach them, commend them for the good work they are doing, and persuade them to have the animals neutered. They may need help in capturing and transporting the animals and in financing the veterinary fees.
You can contact SPCA Selangor at 03 4256 5213 and they may be able to put you in touch with volunteers and rescuers who will be able to lend a hand.
Facebook Comments