VCR: A Compassionate Team of Baristas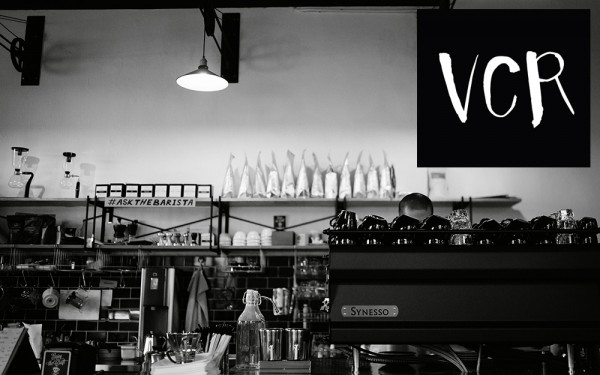 What could possibly be better than leisurely enjoying an aromatic cup of coffee and a rich, creamy slice of The King, VCR's signature chocolate-peanut butter-banana cake? Only one — enjoying this as part of our job task!
We have been scouting high and low for unique cafes to invite on board KindMeal.my, Malaysia's 1st meat-free dining platform. Many of our friends spoke highly of VCR, which is strategically located off Jalan Pudu. A quick check on the Internet uncovered numerous positive reviews on their coffee, food, ambience and even friendly baristas, so off we went to meet their team.
We were pleasantly surprised to discover that the owner, Andrew is actually a pet rescuer and practices Trap-Neuter-Release of stray cats in the vicinity of VCR. In fact, his team of baristas are also actively feeding and nursing injured strays too. What a great and inspiring example indeed!
In support of KindMeal.my, VCR has introduced a delicious high tea set that offers an aromatic cup of filtered coffee and a choice of their signature cakes. According to Andrew, VCR generally does not offer deals, but made a kind exception in this case as their compassionate team is very supportive of our KindMeal efforts and wishes to encourage more people in trying delicious meat-free alternatives in a cozy, friendly environment.
We managed to interview Andrew and learn more about his passion in the coffee business, as well as his compassionate care for stray animals. Please read on for the full interview.

VCR is one of the most highly-rated cafes in town. Can you tell us more on how it was conceptualized?
Iíve been asked this question many times, and Iíd just like to say that when I started out, I had nary a clue what concept the cafť was going to be. Back then all I knew was that I needed to cafť to succeed. I pretty much just utilized what I had learnt in my product design studies, which was to design a solution for a problem, which is to create a successful cafť. I had asked around what consumers were looking for in a cafť, and they were, in no specific order, ambience, good coffee and good service.
In order to provide a memorable ambience, I turned to the internet. I crawled it for top ten lists and best ofís, from there I had gathered pictures of famous cafes around the world as a source of inspiration for the interior design. I took classes on coffee and had a 6 month stint at Artisan Roast TTDI in order to learn the craft. And I have to say good service pretty much came naturally for me when I followed the idea that we should treat others as we would like to be treated.
To be honest it took a lot of painstaking details and hard work in order for the concept to become realized, but itíd turn into a small book if I went into the details.

What inspired you to be involved in the coffee business, and how long have you been in this industry?
I was never really inspired as much as I was naÔve. When I chose the coffee business, I had figured it was the easiest business I could have gotten started with to satiate my entrepreneurial instincts, I was really wrong. The coffee industry proved to be challenging but it was interesting enough that it kept me hooked. Iíve only been in the industry for one and a half years.

The customers love VCR's ambience and view. How did you come up with the design and theme?
When I had come across the building weíre currently housed in, it was already dressed in black. Having grasp upon the chance to work with a heritage building, I was ecstatic. Something I had learnt in design was to always have contrast, as it makes things pop. A black heritage building as it is was already quite an eye popper, but I wasnít going to take my chances, I had to push the envelope further. I decided to incorporate industrial features on the colonial building as they provided a stark contrast, but still in a way that melded seamlessly. I hope that made sense.

Can you tell us more about VCR's signature products?
We never really struck out to make signature products as we believed that every product had to have the highest possible quality and character. Nevertheless our emphasis is on our coffee servings. Our coffee is served at its optimal taste point and we strive to provide a consistent experience across the board. We source our coffees from local roasters as they suit our local taste buds better, the close relationships we have with our roasters allow us to work on the roast profiles to provide a better coffee experience to our customers. Our cakes which are sourced from Frost & Flourish have also become quite a hit as our customers clamor for ďThe KingĒ, a banana cake with peanut butter coating and chocolate filling. Also the ďBlack VelvetĒ which is our twist on the popular red velvet.

We heard that you are not only an animal lover, but a rescuer too. How is your involvement in helping stray animals, and can you share some of your experiences with us?
Perhaps itís due to my innate compassion for all living things that brings me to care for beings that are weaker than us. While I donít profess to be an active animal rescuer, I usually cave in when a stray in need enters the cafťís compound or vicinity. Abandoned or lost kittens are usually fostered until we find them a new home. Strays that are injured or hungry are also taken care of too. And when itís possible, we attempt to bring the strays for spaying as it will alleviate the neighborhoods situation with having too many strays. We have to date saved two abandoned kittens which have since found new homes, and nursed a few others back to health.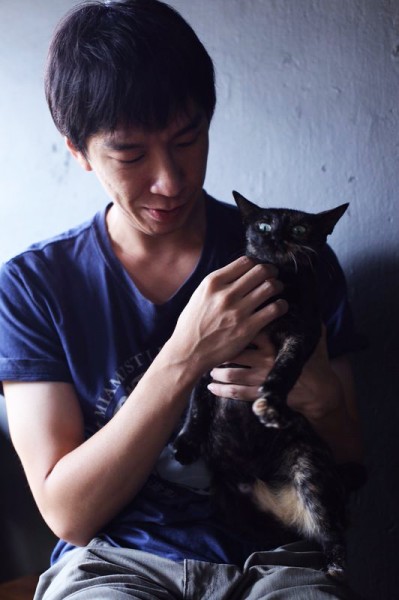 Is your VCR team supportive of your animal welfare efforts, and are they following your lead?
I feel fortunate to say that I have an incredible team here at VCR. Weíre all animal lovers and some of them go beyond my own capacity of caring for animals. I wouldnít dare to say that Iím leading them in any way, rather Iíd like to say that VCR just has a lot of love to give.

It is very noble of you and VCR to join KindMeal.my in promoting meat-free dining. What motivated you to participate in this platform, and what offers do you plan to use to encourage meat-free dining?
I myself am a proponent of environmental sustainability. Itís a fact that the production of consumer produce exerts an enormous toll on the environment. While Iím not a vegetarian myself, I believe we can do our part in reducing our meat consumption by having an all rounded diet of vegetables, meats and fruit. Weíre currently in our early stages of planning our breakfast menu, and in there weíre offering meat free options like a vegetarian full breakfast and granola fruit medley. We hope to expand our meat free offerings in the future. Not to mention, we also have delicious cakes.

Do you have any creative ideas on encouraging people's involvement in animal welfare, and are there any specific messages you wish to get across to the public?
All I can say is that we should treat our surroundings well and if one were to see an animal in need, we should help them, as we can.

What are your upcoming plans for VCR, and are there more delicious surprises in store for your fans?
Weíre currently working on setting up our kitchen to deliver an amazing breakfast and brunch menu, and weíre also looking into roasting our own coffee in the near future. The menu is still a work in progress, all I can say is that itíll be very satisfying for our customers.

VCR is located at:
2, Jalan Galloway, 50150 Kuala Lumpur, Wilayah Persekutuan, Malaysia
Opening Hours: Mon – Sun: 8:30 am – 11:00 pm
Tel: 03-21102330

Facebook Comments