Thank You To The University Malaya Medical Centre ..
Thank you to the University Malaya Medical Centre for helping us make the Heroes of Hope project a success.
We look forward to future collaborations.
#heroesofhope #kidshelpingkids #rootsandshoots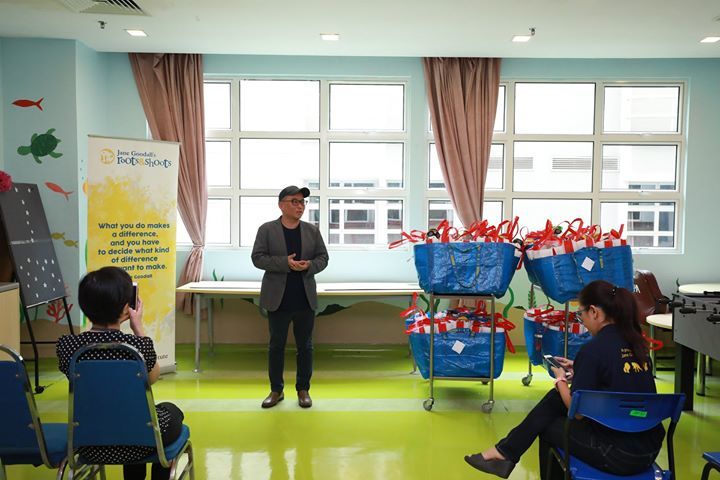 Pada 23 Ogos 2018, syarikat Roots & Shoots Malaysia telah mengadakan lawatan serta menyampaikan cenderamata kepada pesakit-pesakit di wad Pediatrik 5PA. Di samping itu, syarikat ini juga telah mengadakan projek Heroes of Hope iaitu satu projek amal untuk mengutip dana bagi rawatan pesakit-pesakit kanser pediatrik yang kurang berkemampuan di PPUM. Hasil sumbangan sejumlah RM 44,000.00 telah berjaya dikumpulkan. Encik T.P.Lim, Presiden Roots & Shoots Malaysia telah menyampaikan cek kepada Dr. Yap Tsiao Yi, Pegawai Perubatan dari Jabatan Pediatrik yang mewakili PPUM untuk menerima cek tersebut.
Pihak PPUM ingin menyampaikan setinggi-tinggi penghargaan kepada syarikat Roots & Shoots di atas lawatan, penyampaian cenderahati dan penyampaian cek tersebut. Diharap aktiviti ini akan berterusan di masa akan datang untuk membantu pesakit-pesakit yang memerlukan sokongan dan bantuan.

Source: https://www.facebook.com/UMMCKL/photos/a.10150333991706463/1..
Facebook Comments